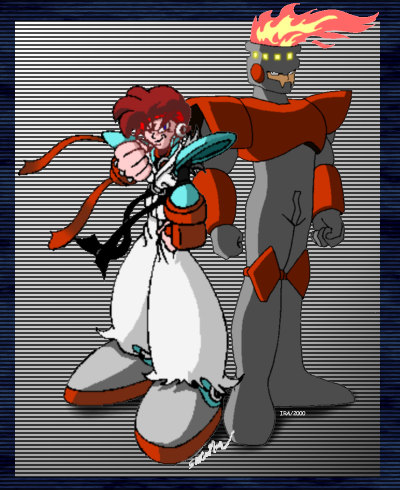 Shoto Man & Fire Man
The first 4 Fire Man comics were originally published in spanish. Shotoman generously took the task to edit all the images and traslate them to english. Then started the Warriror with the Hair of Fire Translation Project. He set up a site for this project and this pic was the cover image. You may still find that site here.

It's a collaborated pic. He sent me the line art of his character, and later I colored it, placed Fire Man, and did the final CG on Photo Paint as I recall.