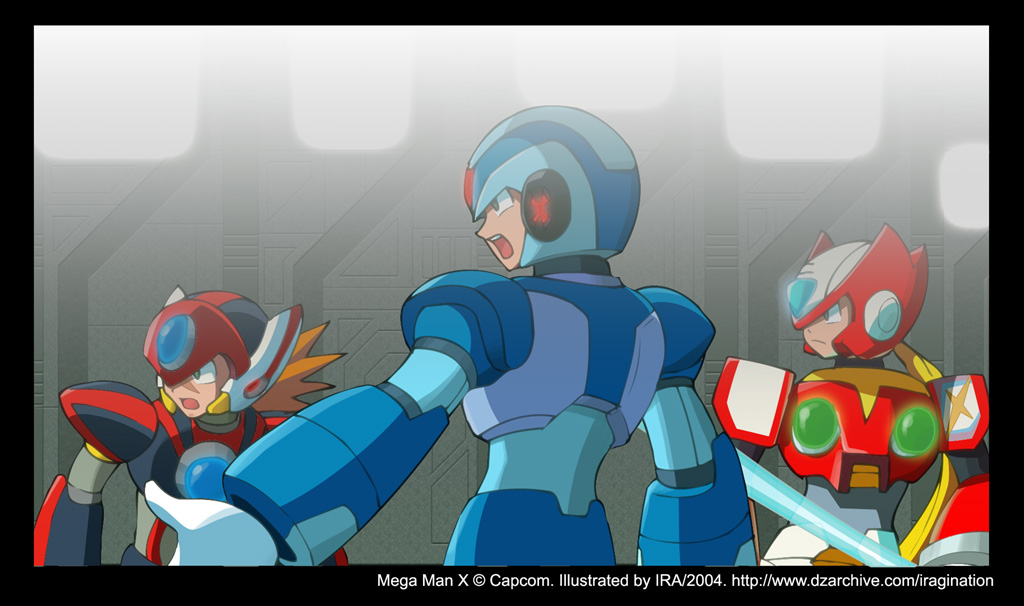 X8 team
One of the aspects I've enjoyed from the 3D Mega Man X games is the ambient light effects.

To get a similar effect in a 2D tool like Photoshop is kinda tricky. After some hours of trial and error, this is a result I am happy with. Still, this reminds me I should go read that book about the physics of light I bought many years ago.

Mega Man X (C) CAPCOM.