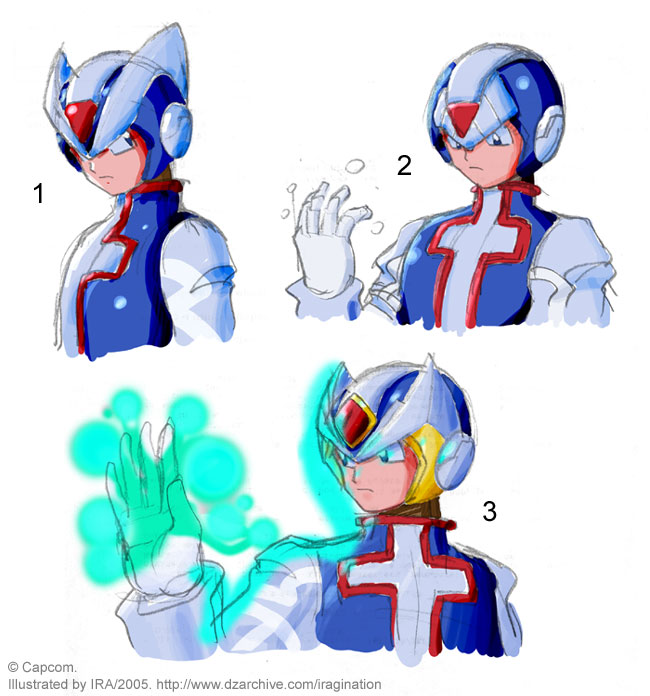 X's helmet on Mega Man Zero
The elusive Cyber Elf X has very little official art, and the design of his helmet is very difficult to work out. Based on the game sprite alone, I thought it was the Mega Man X2 one. And then I've seen many variations from several artists. Which one is your favorite?

Mega Man Zero (C) CAPCOM.