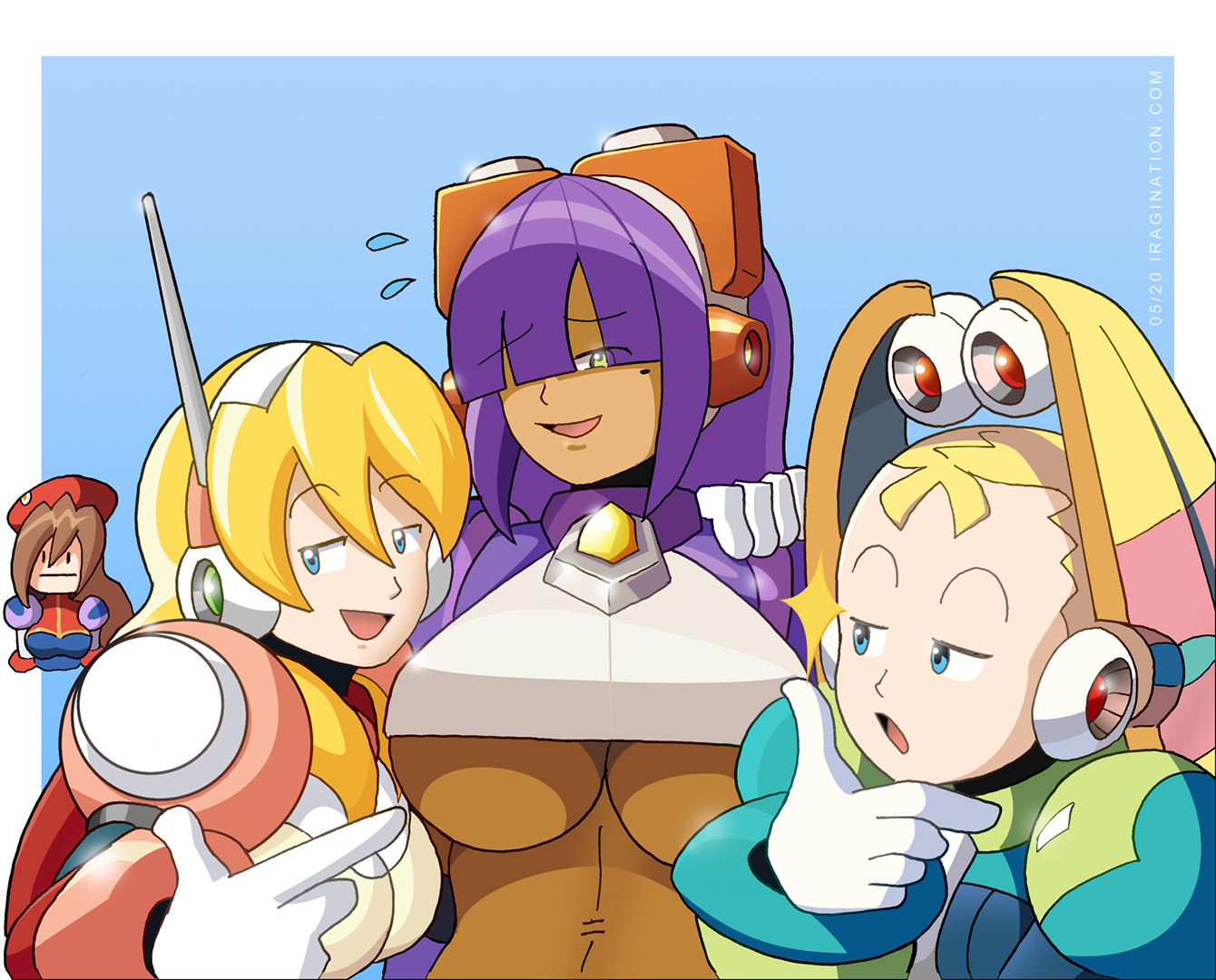 Rockman X DiVE - Layer reveal
This week
Layer was revealed
on Rockman X DiVE. I really did not expect this to happen this soon and even Iris is wondering what happened with her debut XD But anyway, the Mega Man X8 navigator trio is now complete!
For some reason Layer is now shy about her
ballistics
. I guess the developers know why we are here.