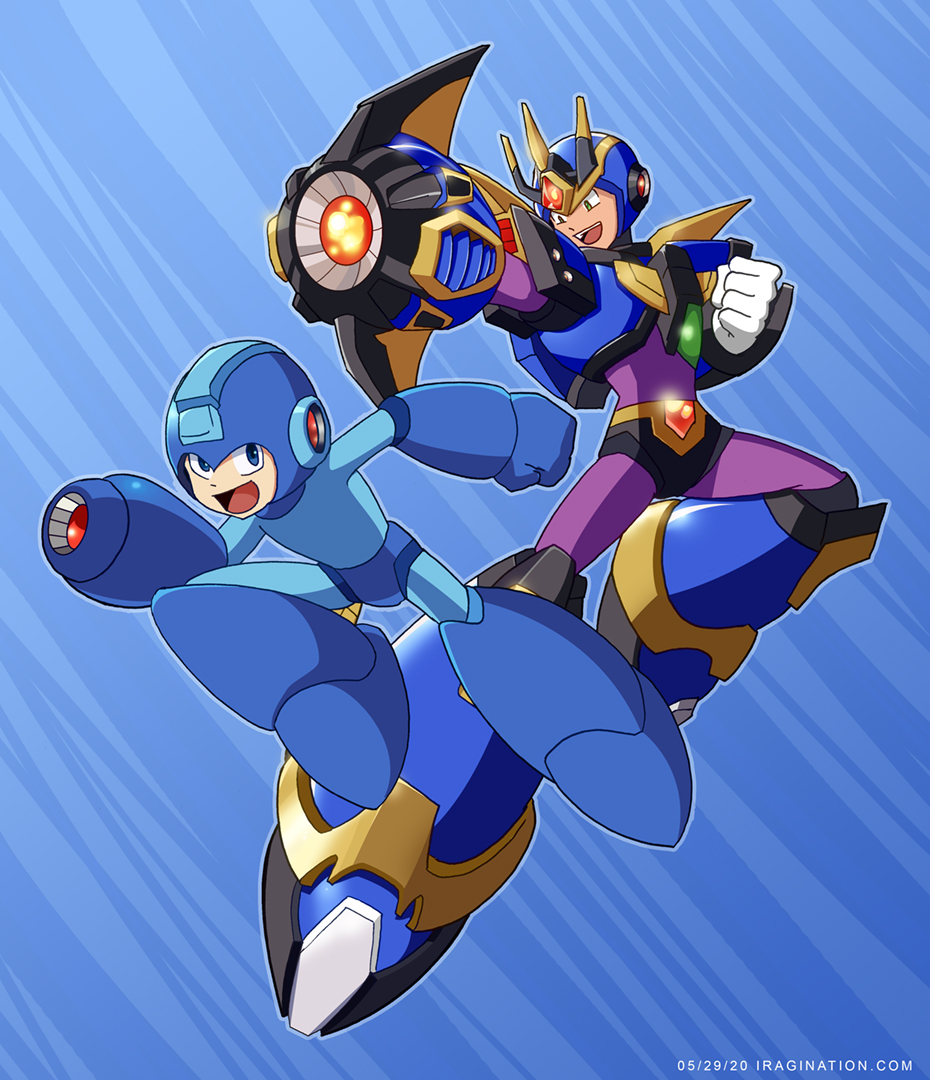 Mega Man and Ultimate Armor X - Rockman X DiVE Collaboration
It was a very nice surprise to see the
Classic Mega Man characters joining Rockman X DiVE
. I've already cleared some levels in Co-Op mode with a team like this. It was such a nice experience that I wanted to draw this.
Now that I think of it, I've never drawn the Ultimate Armor before. It's got a very complex design. I had to do some simplifications to finish this piece of work on a reasonable amount of time.
Everyone is so happy in this picture. I guess it is nice to step away of the gloom and doom of the Mega Man X series from time to time.
By the time I am releasing this illustration, Rockman X DiVE is already featuring
Super Mega Man
. I don't think I can keep up with this cadence, so I just finished this artwork I had started over the past weekend before that announcement.