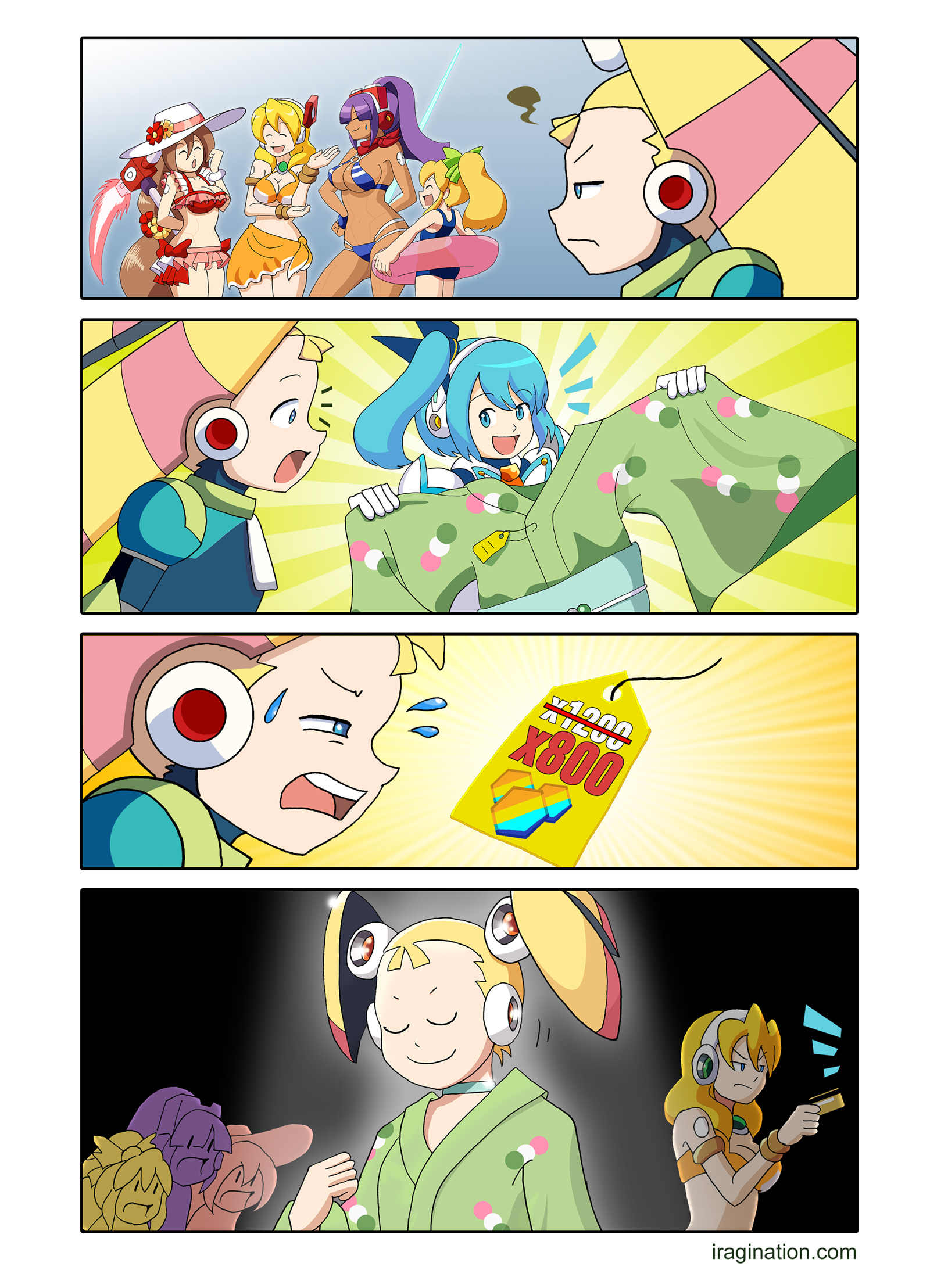 Rockman X DiVE - Matsuri Event - Playing Catch up
I just started some online course and the first week was not so intense so I could work on this illustration. I did the initial sketch during some boring meeting and I could not let this one pass up. No idea how demanding the course will get later. The previous one kept me very busy to the very end. We'll see.

I am still wondering why Pallette was left out of the summer swimsuit events. At least she's getting some attention now.

And what's up with the store prices though?

Well, this was a lot of fun to work on and finally I could complete a colored summer illustrations for the first panel.

There are no dialogues on this one, so I will let you fill in the details.