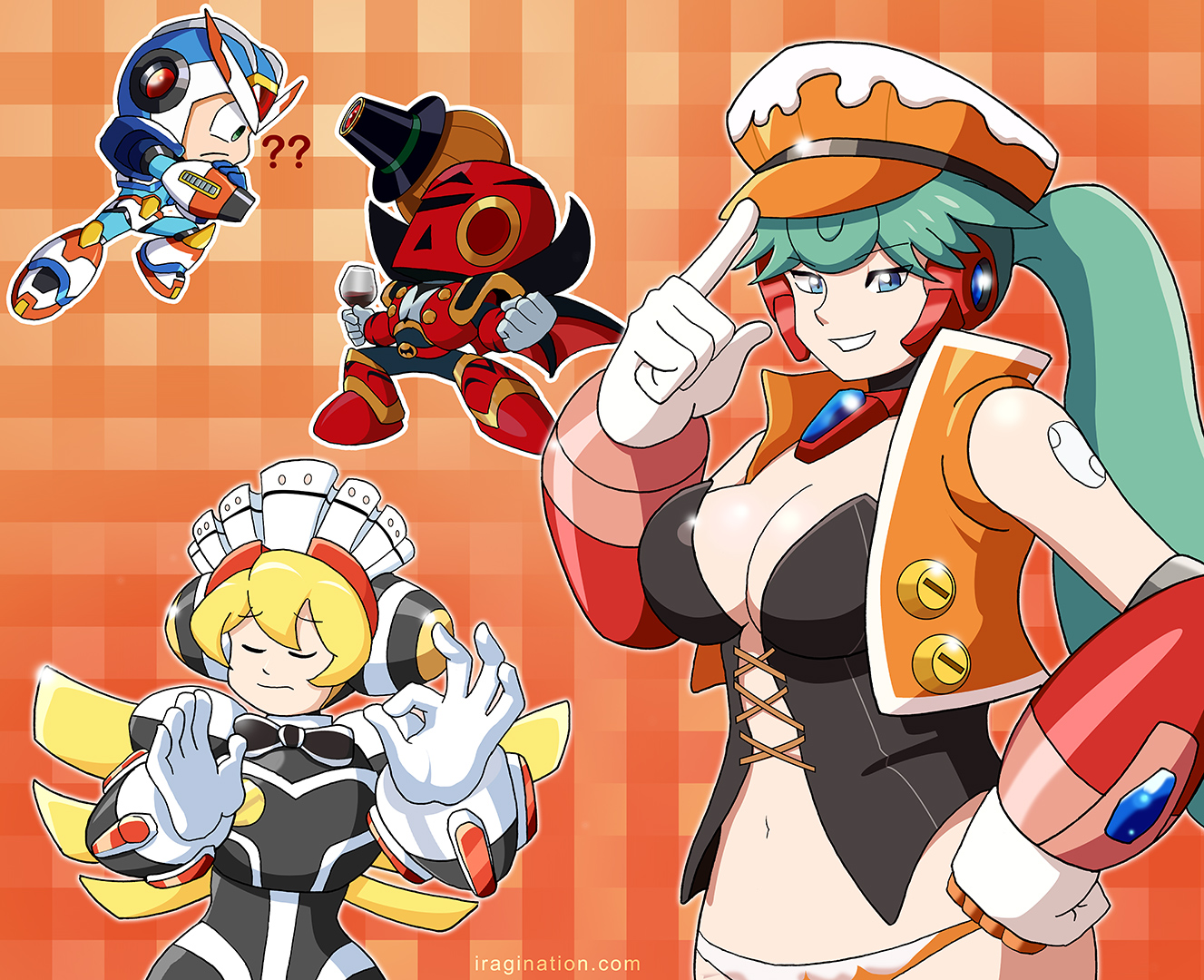 Rockman X DiVE - Halloween Event 2020- When the amount of fanservice is just right
Lots of things going on here. First of all, very little time to put this together appropriately but I tried my best.
I wanted to do something when the
Third Armor
was announced for Rockman X DiVE a few weeks ago. This armor is special for me since it is the last character I added to
Bass Abyss
last year. In the end, I could not finish anything or decided to focus on something else.
Then the Rockman X Dive team announced
Halloween Vile and Halloween Marino
. Add in Iron Maiden Cinnamon, and I got this.
Third Armor vs Halloween Vile. Hopefully, you have recognized this pose from the Mega Man X5 opening. Vile's first appearance as an S character is not exactly what I expected. His Halloween look is so wacky that I decided to go full parody of that epic scene. Even X is dumbfounded by Vile's look.
Marino of course looks incredible. One has to wonder if we'd get to see these kinds of insights on Reploid anatomy in future mainline games. I know it is good fun for the team and anything goes, so I can join in the fun too.
So does
Iron Maiden Cinnamon
who also was released recently. She definitely approves of Marino's design! Her gesture? Yep. It's a reference to some fragment of internet culture aka memes.