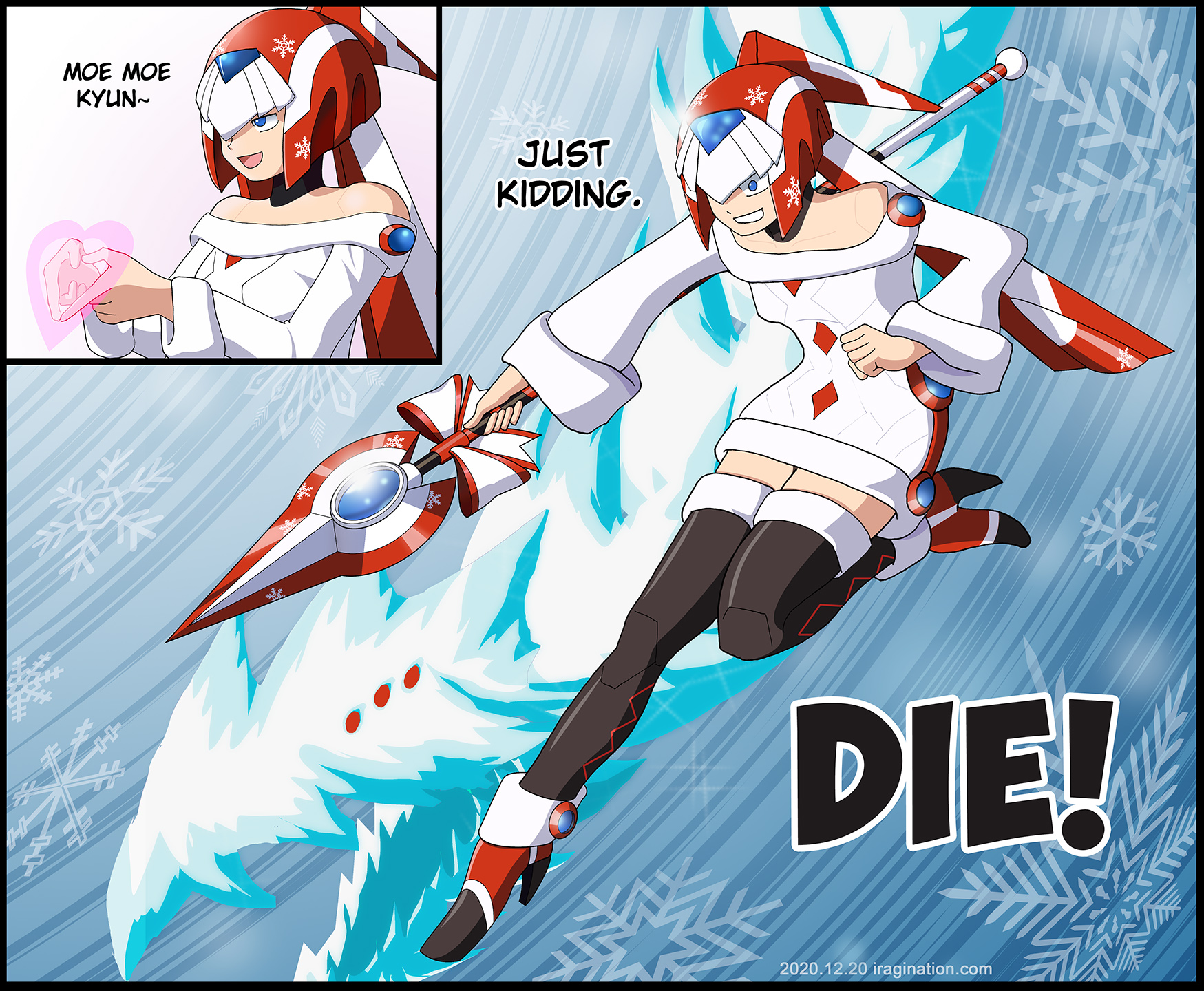 Christmas Leviathan - Rockman X DiVE
Well, this was going to be a very simple image, but I ended up doing a sort of comic page spread.
The outfit is based on
Christmas Leviathan
, revealed for Rockman X DiVE among a lot of new content and events. When Leviathan was revealed as a playable character earlier this year in July, I was ridiculously busy, and I could not draw anything. That left a bad taste since I used to draw Leviathan a lot back in the day. Mostly sketches though since I am not very good at drawing more anatomically correct characters. So, I tried to fill that gap and do some extra effort this time.
I decided to practice a few techniques. For instance, I traced my spear sketch in Adobe Illustrator, a process that I reserve only for when I have the time. For the speed lines in the background, I used Clip Studio Art. Since I was already quite invested in this image, I decided to go all the way and draw the ice dragon in the background. The snowflakes are
Photoshop shapes you can find online
easily.
Honestly, the most difficult part was the final composition. These were two separated images but each one alone is not much fun. Ironically, Twitter is better suited to handle this kind of multi-image posts. I did not find anything for the gallery system I am using here, and I did not want a broken experience, like you going first to the second image. In the end, I think this layout is a fair compromise.
Her dialogue in the first panel is based on K-On!, a series of cute girls doing cute things. Leviathan does not strike me like the character that would fit in such a show, but here we are guys! Of course, I actually like her fighter side, and that's what I rendered in the second panel. I will let you decide who she is talking to.