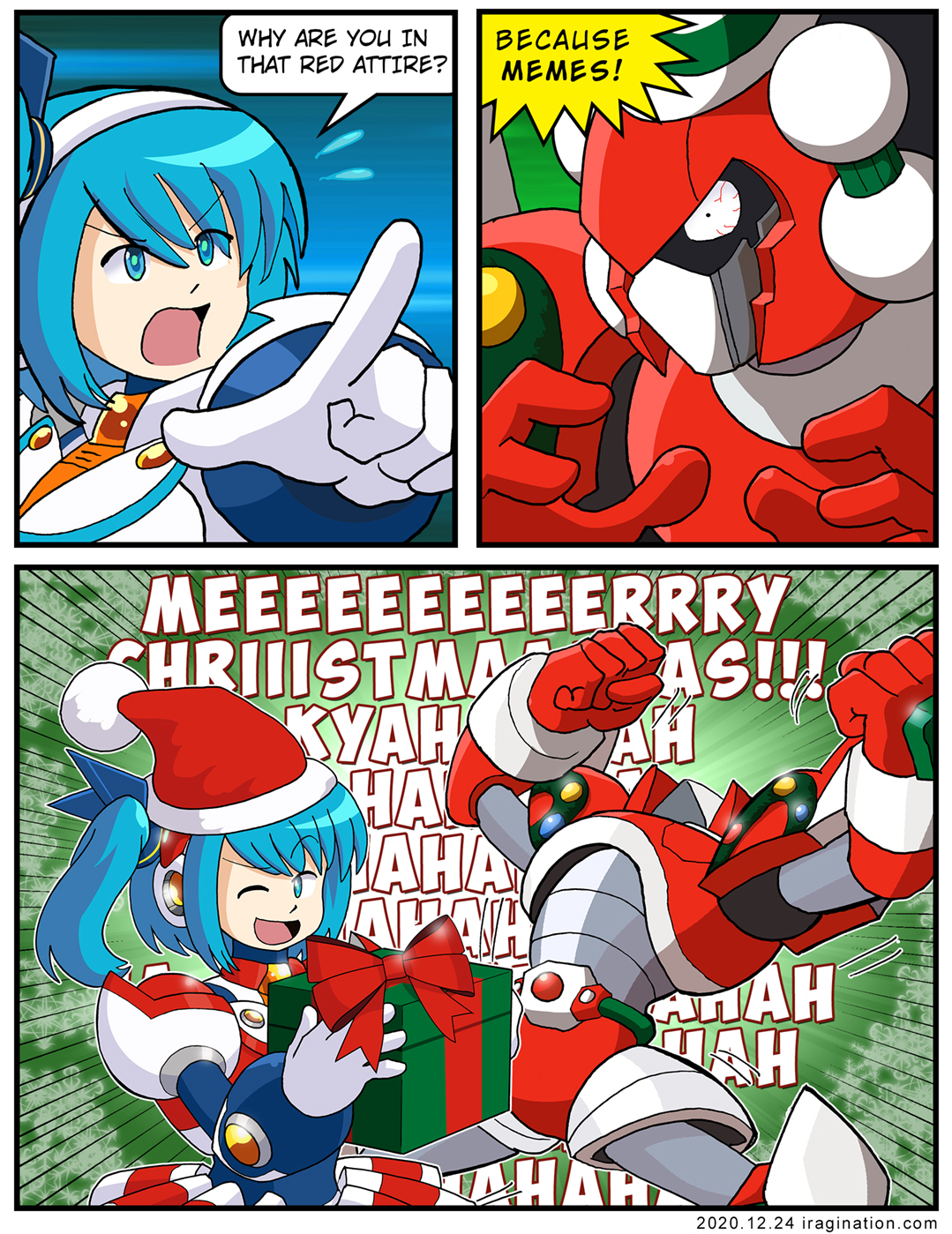 Christmas Bit - Rockman X DiVE
Hi guys, I know everyone must be busy, so let's keep it short.
The Christmas Bit meme is based on the Rockman X3 manga. You can read the pertinent chapter
here
.
There was a reference to
Christmas Bit in Rockman X DiVE
. The good part is that RiCO made the pressing question of why Bit would wear such an outfit.
He gave some in-universe answer that I think it was meant to be serious. So, I decided to make my own version with the only answer I thought was reasonable for this scenario. I mean, come on, if you are going to do a homage to some meme, go all the way in!
You also have got to admire RiCO's willingness to take part in all our holidays!
Merry Christmas!