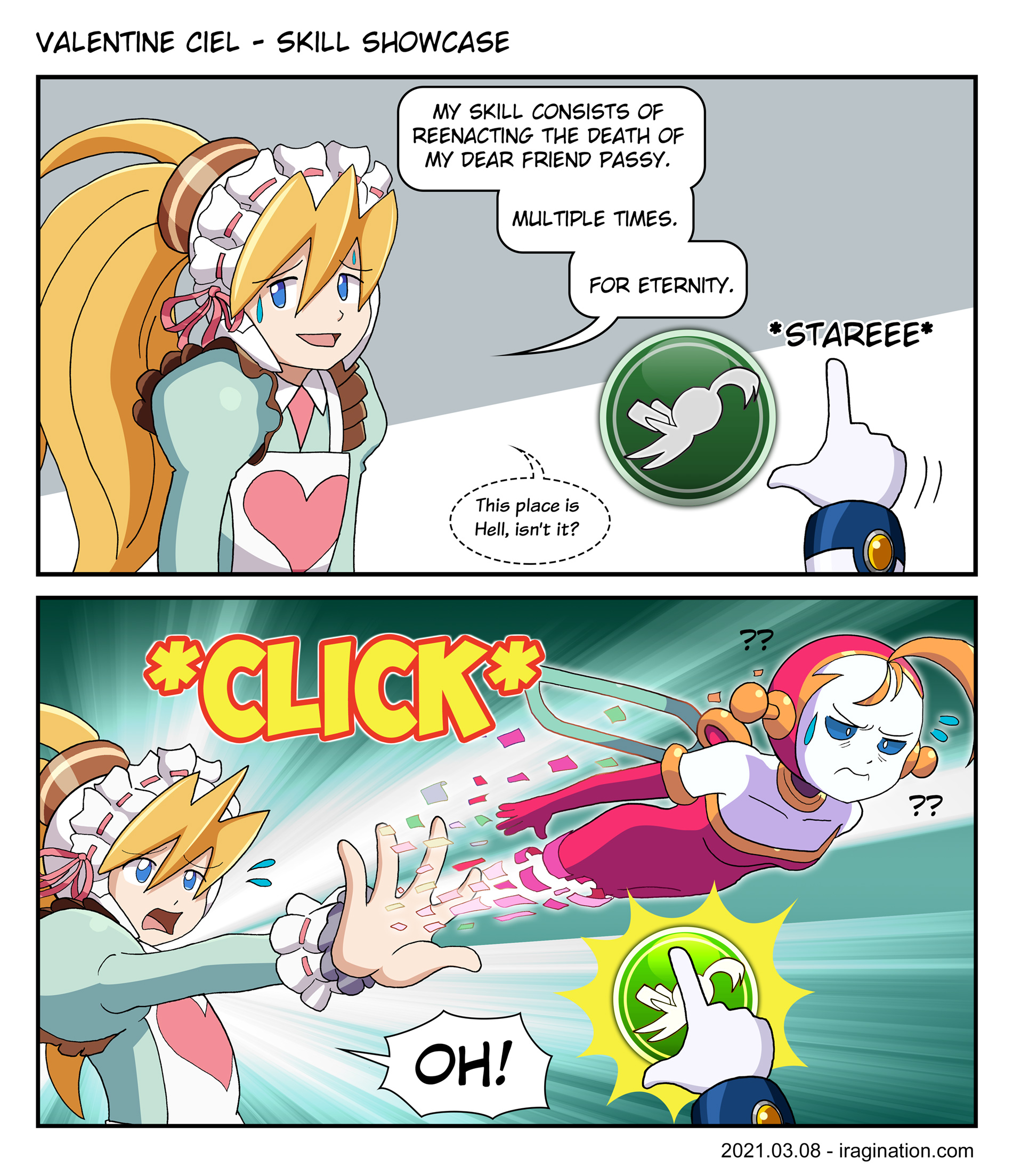 Valentine Ciel - Skill Showcase - Rockman X DiVE
This was so mean. Sorry for the dark humor XD

For those who are not very familiar with the Mega Man Zero series, you get some explanation of what is going on here in the first game. It won't even demand you much of your time. It is in the very intro opening movie, so get the game or watch a YouTube video to get some context.

Cyber-elves are some cutesy energy creatures that give you power-ups, and Passy is one of them. Later you learn that every time you use a Cyber-elf, they die. So, someone in the game design team decided these cute little things should die for gameplay's sake. And I thought my content was edgy.

I don't remember well if this feature gets toned down in later games, but I remember Ciel being quite devastated about having to use Passy's powers at that opening movie. Why would the game designers force her to revisit that moment for some sort of silly Valentine skill? Even Passy is tiring of this deal. Go figure.

Personal Rant

My phone broke last Wednesday and I lost a couple of days of playing Rockman X DiVE. Not a big deal unless it is not planned and then wasting time shopping for a phone and transferring all my stuff. Luckily, I had set up my transfer account so do the same since these phones fail catastrophically and you can lose all your progress if you are not careful.

After that ordeal was over, I wanted to complete this comic to end the week on a high note.