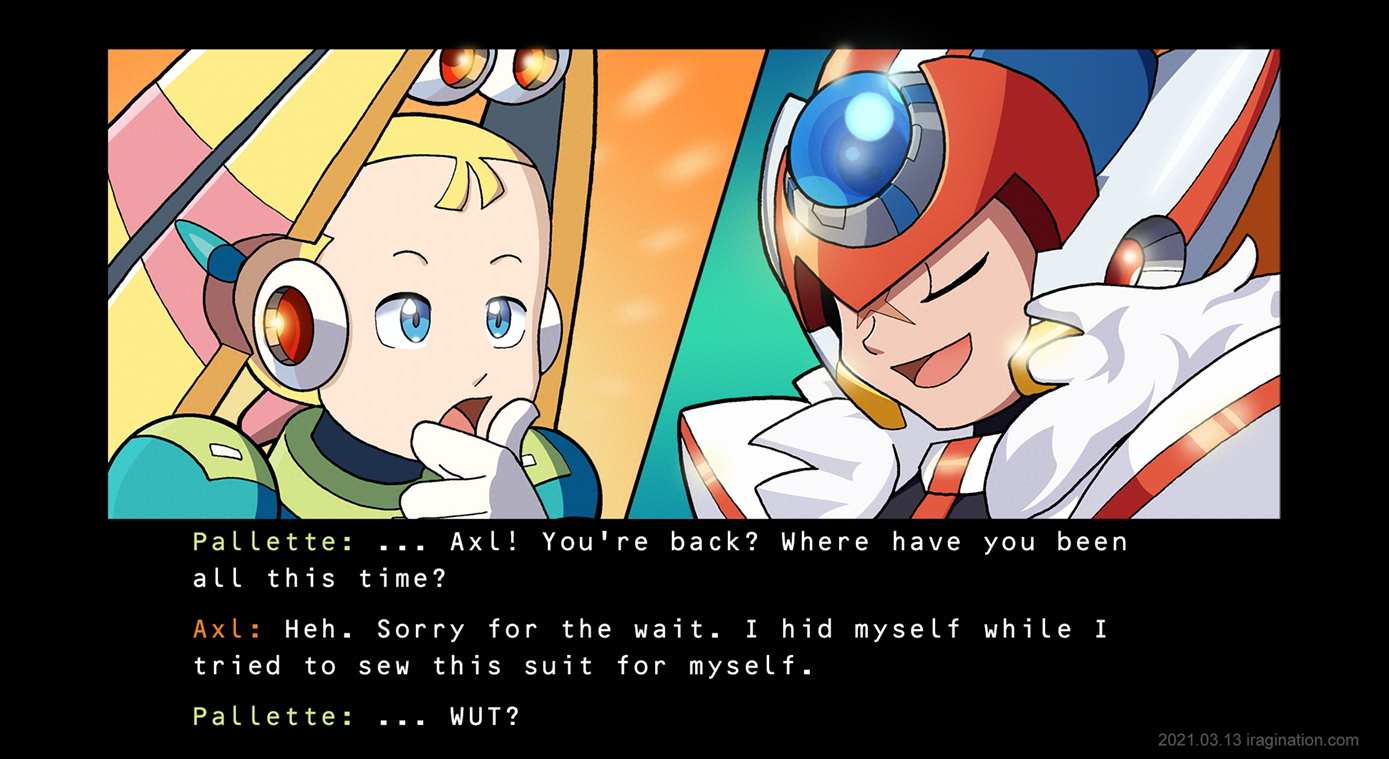 White Day Axl - Rockman X DiVE
Cue in your favorite BGM.
Rockman X DiVE took almost a year to give
Axl new content
. I am not sure what the decision process was behind that.
Perhaps you can recognize what I base this scene on. If not, look up Mega Man X6: The Return of Zero. For some reason, the scene became a
meme
. I don't know why. The grammar looks perfectly fine to me.