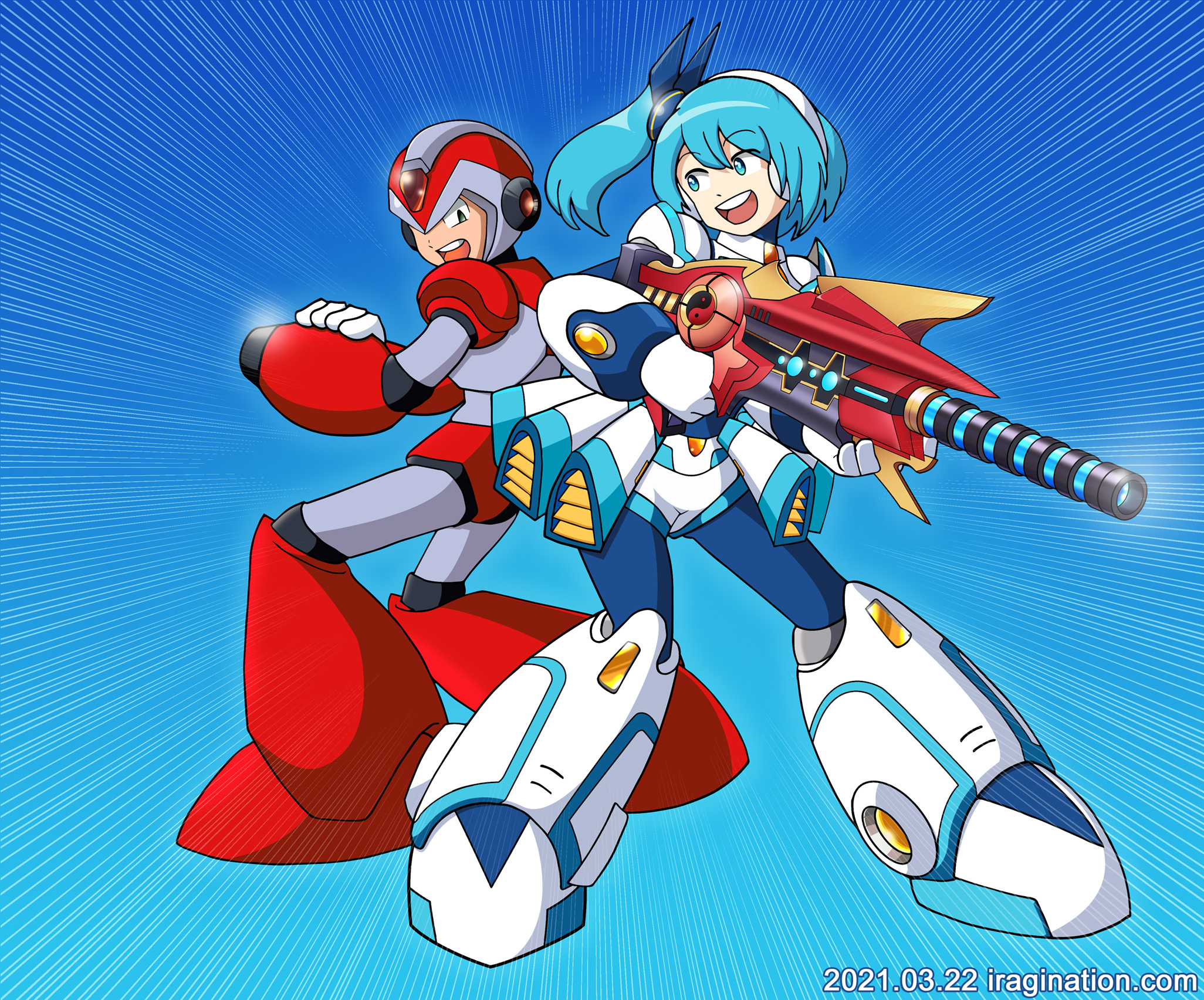 RiCO and X (Rising Fire Ver.) - Rockman X DiVE
RiCO became a playable character
in Rockman X DiVE. During the event released for this update, she was extremely happy of announcing this new development. I wanted to convey with her expression the excitement of finally becoming a Hunter Program.
The weapon she's carrying is called the
Savage Tusk of Thunder
. It was released last year. I don't have it myself, but for some reason, she's using it during the demonstration video, so I wanted to give it a go at drawing it. Design-wise some of these weapons are quite intimidating and I'd rather avoid drawing them, but this one was something in between and I did not want to put some hand-drawn rushed artwork so I worked on it on Illustrator.
In this update, they also released a new A rank Hunter Program called
X (Rising Fire Ver.)
. I don't remember drawing a palette-swap of X before, so perhaps this is the first time. For me, X is the banner character of this game alongside RiCO, so I think this was a nice combination for this anniversary update. Player-san or X, you decide!