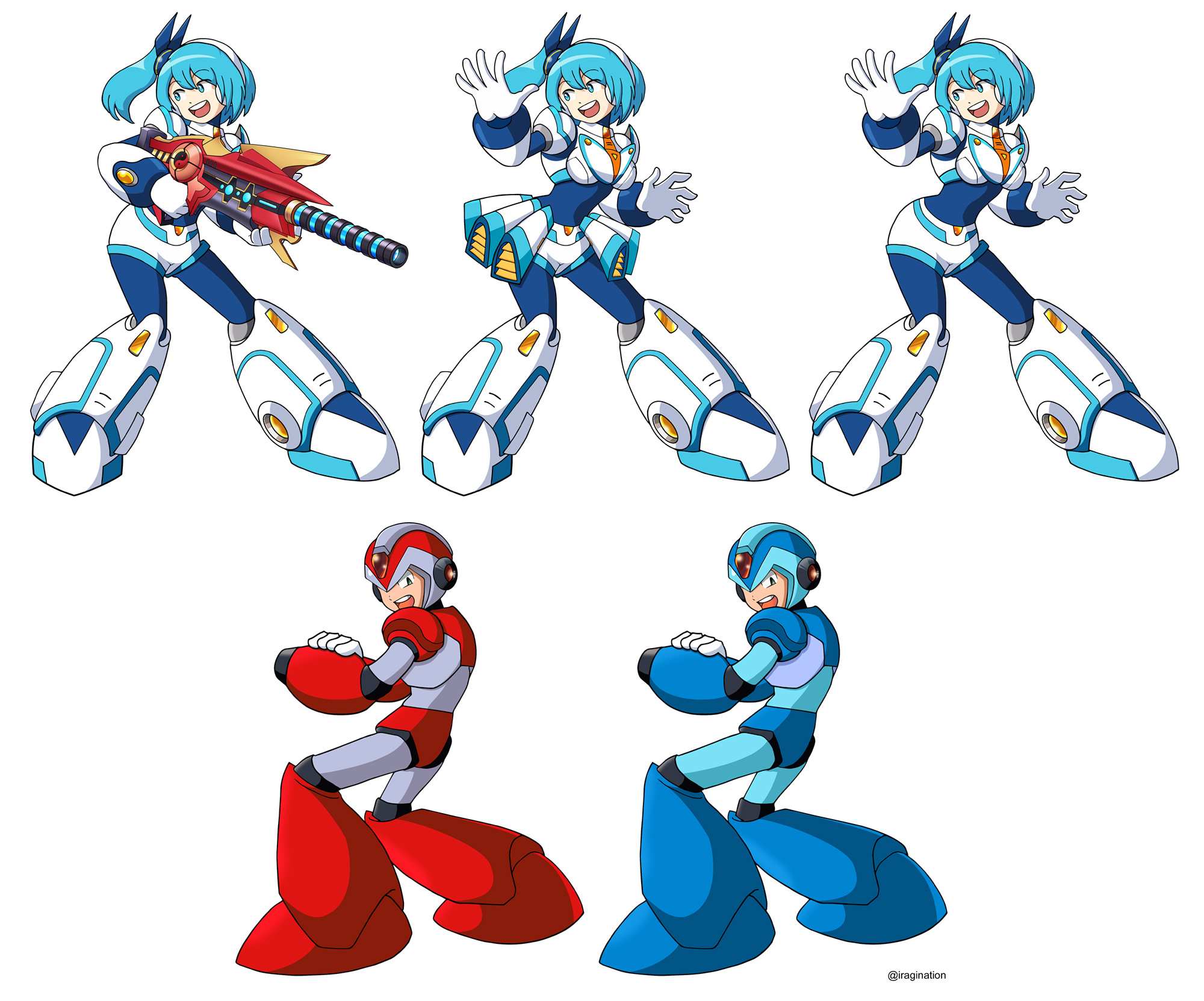 RiCO and X - Color and pose variants - Rockman X DiVE
Here are some alternate versions of RiCO and X I exported from my
previous post
.
I drew RiCO based on the
example
posted by the development team some time ago, where you can switch on and off parts. Since the weapon covers a good deal of her, I guess I did not want you guys to miss how she looked without it.
For X I just used some Photoshop layer effects to create the original and the Rising Fire Ver. color scheme.