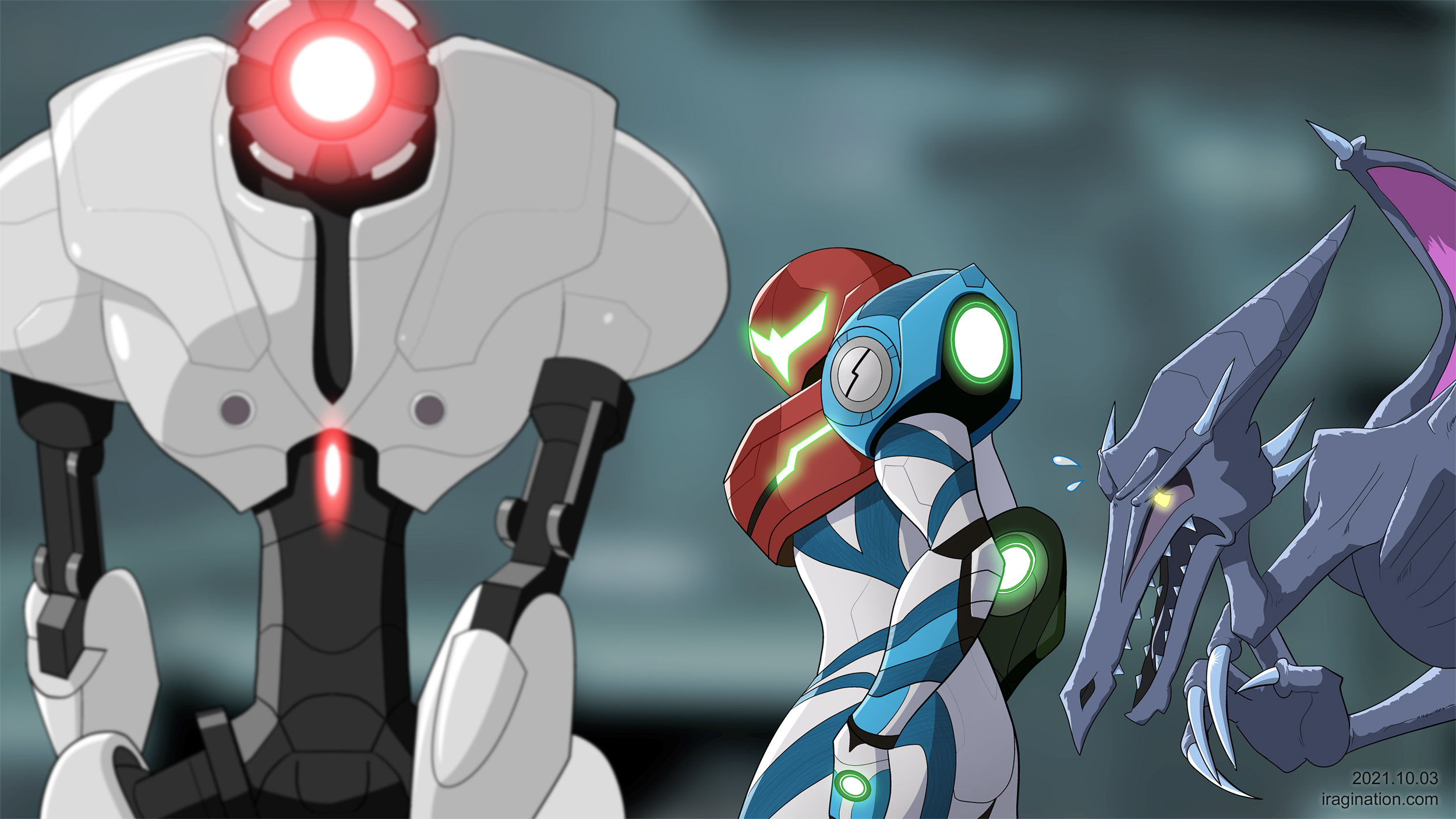 Metroid Dread - Distracted Hunter
For this piece, I used the
Metroid Dread Announcement Trailer
as a reference. And you may be familiar with the
meme
on which this scene is based. The E.M.M.I. was shown to be a formidable foe, so, like any well-adjusted member of any fandom, I know it's time for the shipping to begin.
I mean, other enemies have been revealed after the first trailer, but how many of them have a special
Metroid Dread Amiibo 2-pack
? None, right? There you go!
As for Ridley, I think he has Sigma/10 chance of being in the game because ... that's what he usually does.
The Nintendo Switch OLED wasn't available anywhere to buy while I was finishing up this work, so I'll have to wait. I plan on staying offline to avoid spoilers. I wish, but at least I can try.
Hopefully, this game does well and the next one is Metroid Prime 4. And take Samus off
her roller skates
.
Metroid Dread (C) Nintendo.