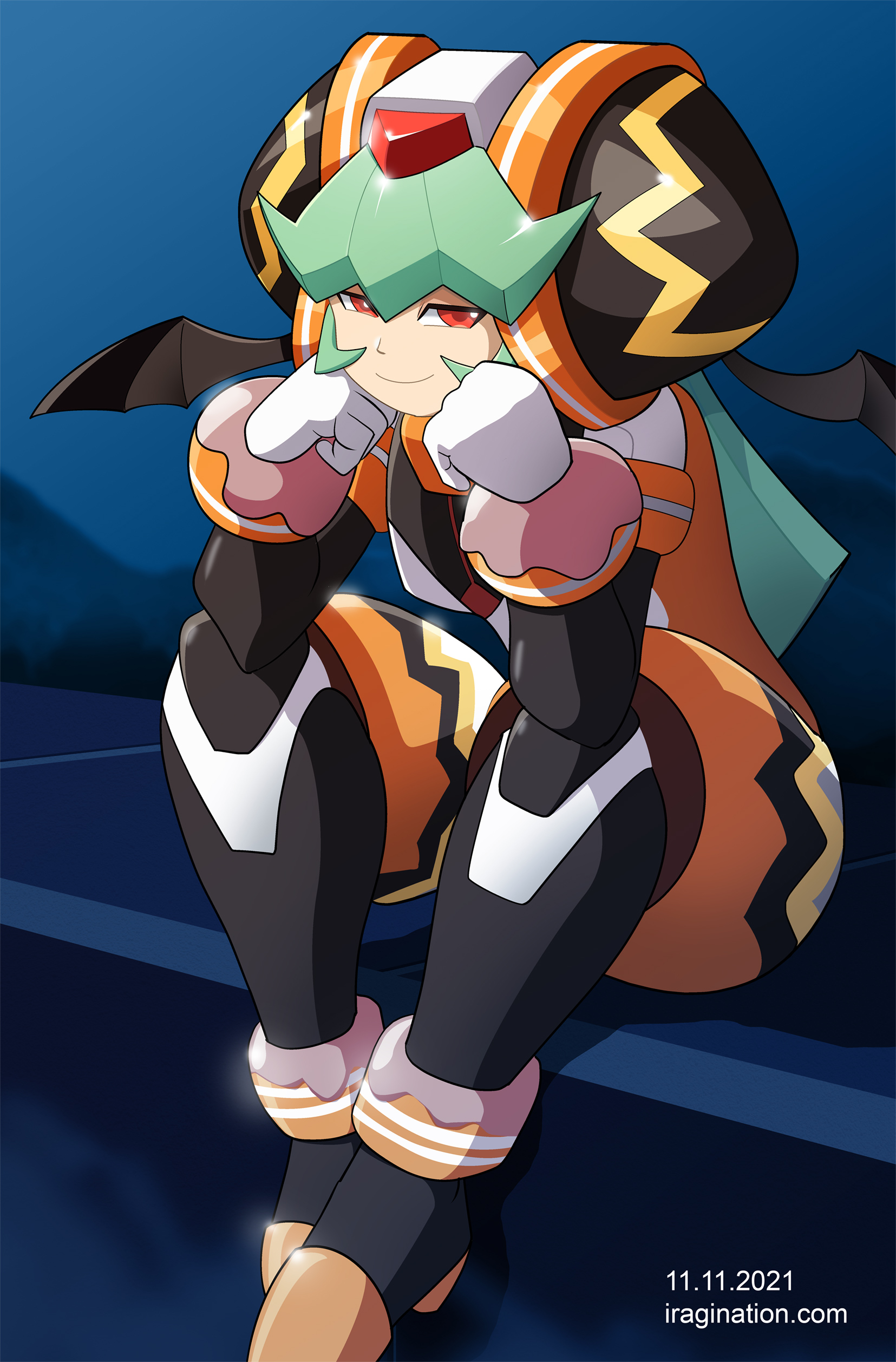 Halloween Pandora - Rockman X DiVE
Here's
Halloween Pandora
from the 2021 Rockman X DiVE Halloween Event.
I don't think I have drawn Pandora before. I shied away because these helmets are rather difficult to get right. Kind of the same problem when trying to draw
Isoc's
helmet.
And apparently having her smile is kind of a big deal (not sure why; she giggles a lot in-game), so there you go. The initial sketch came up kind of nice, so I decided to color it.
Blog post
Pandora is boss character from the Mega Man ZX/ZX Advent games, which released around 2006/2007. I did not have the opportunity to play those games at all. I consider them at the tail end of the steady Mega Man game releases of that era.
They were released exclusively for the Nintendo DS consoles, so you had to invest in that platform if you wanted to play them. Learning that the series ended in an unresolved cliffhanger did not help me to decide to pick it up either. It is only recently thanks to the
Mega Man Zero/ZX collection
that I could take a look to these games. Now I just don't have time to play them, which I find hilarious. At least I caught up with the storyline.