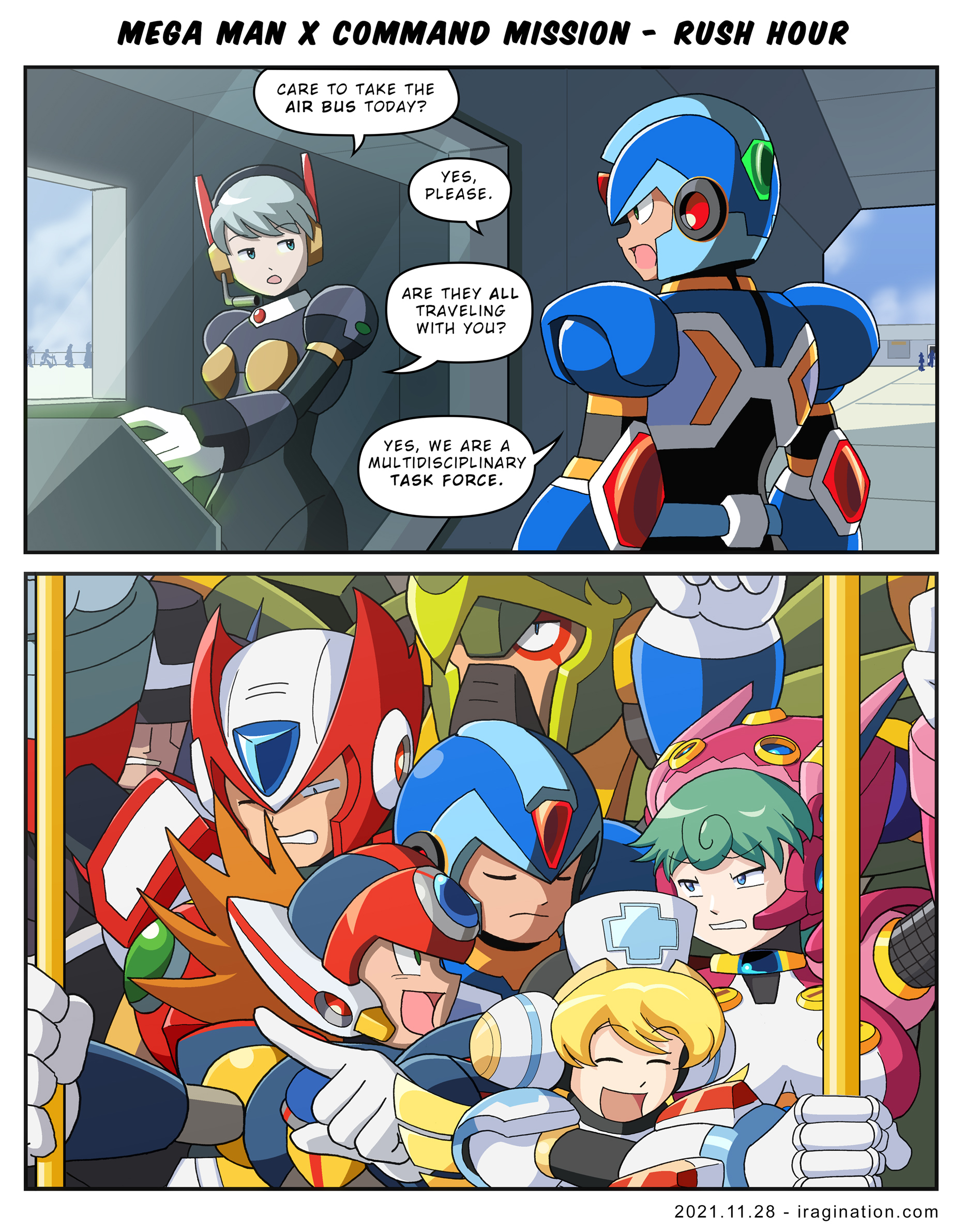 Mega Man X Command Mission: Rush Hour
I found it interesting that during the events of Mega Man X Command Mission, the protagonists had to rely on public transportation to get to some places. I wondered how this worked with such a large group in a crowded bus.

During this game sequence, X is always shown embarking alone, which we can assume is just a storytelling device used by the developers. Later, the other party members casually pop up next to him when the story needs them.

Or perhaps the team just let X travel alone and use a ride-sharing app to meet with him at the destination.

BTW, the lady on the first panel is just credited in the game as the Air Bus Staffer. Remember to ask the Rockman X DiVE developers to make her playable!