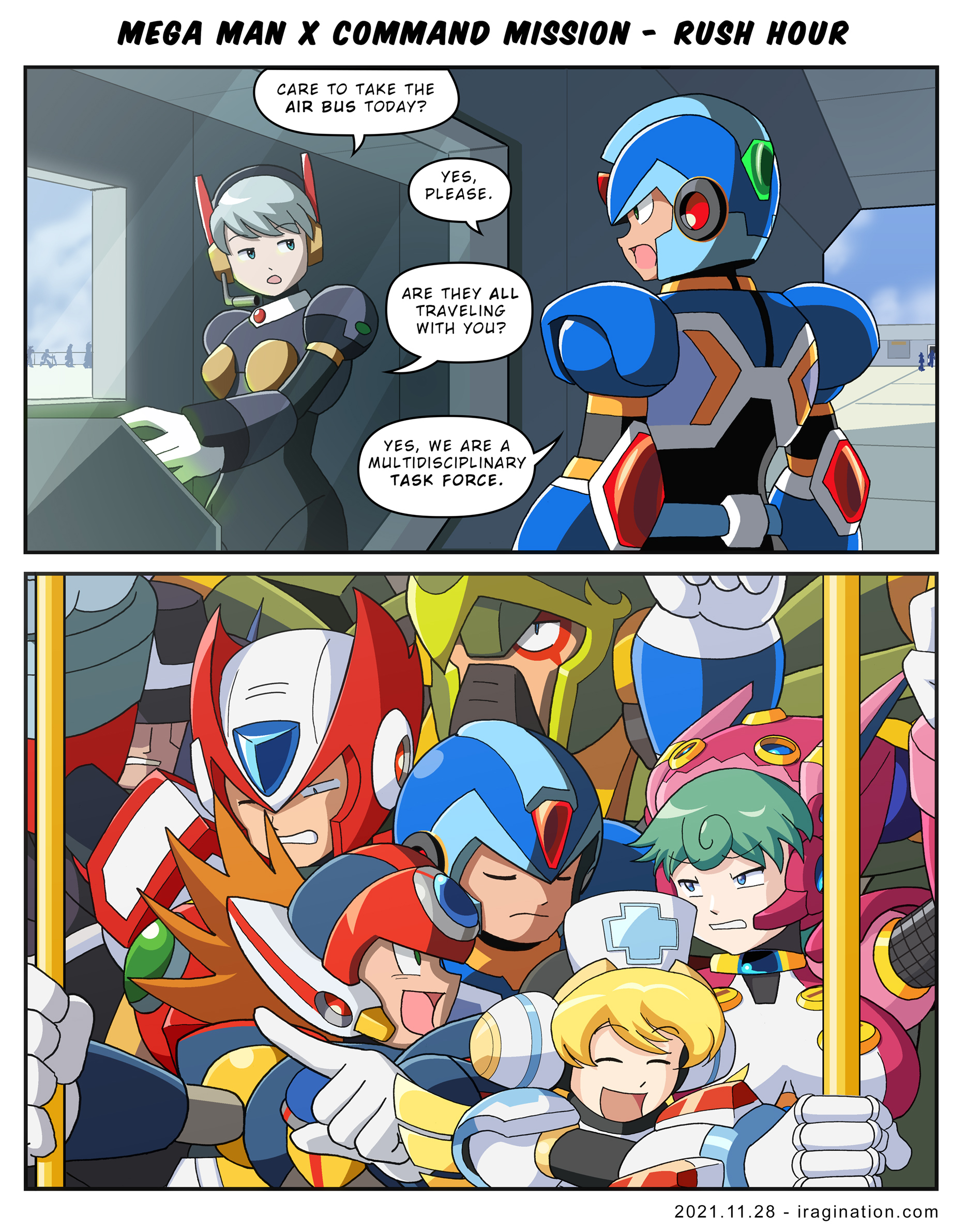 Mega Man X Command Mission: Rush Hour
I found it interesting that during the events of Mega Man X Command Mission, the protagonists had to rely on public transportation to get to some places. I wondered how this worked with such a large group in a crowded bus.

During this game sequence, X is always shown embarking alone, which we can assume is just a storytelling device used by the developers. Later, the other party members casually pop up next to him when the story needs them.

Or perhaps the team just let X travel alone and use a ride-sharing app to meet with him at the destination.

On a related note, remember to send your request for the Air Bus Staffer for Rockman X DiVE!