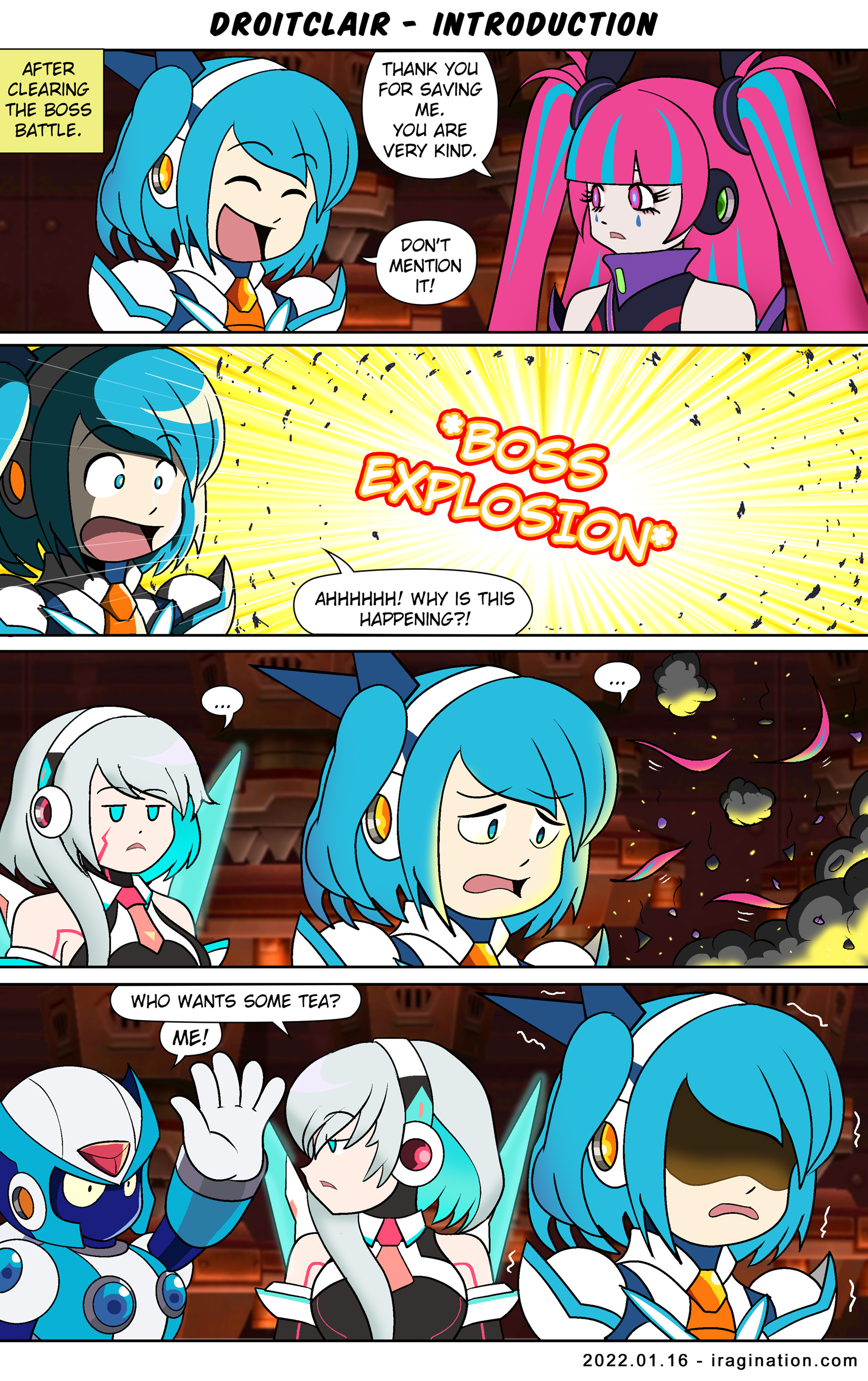 Droitclair introduction - Rockman X DiVE
Droitclair
is a new character introduced in Rockman X DiVE.
A little bit of context, and spoilers ahead.
After you beat the boss during Droitclair's event, she explodes anyway. Sometimes I cannot tell if these are bugs in the game, so I did not think much of it. Then the cutscene continued, with RiCO clearly dismayed by what had just happened.
So, I thought, woah, finally this game is going to get dark, by offing a newly introduced character? Fat chance. Immediately they just start talking about drinking tea and bringing Droitclair back. Yep, another "Whatever, let's get back to the base :D" moment.
Well, I guess that's Rockman X DiVE for the time being.