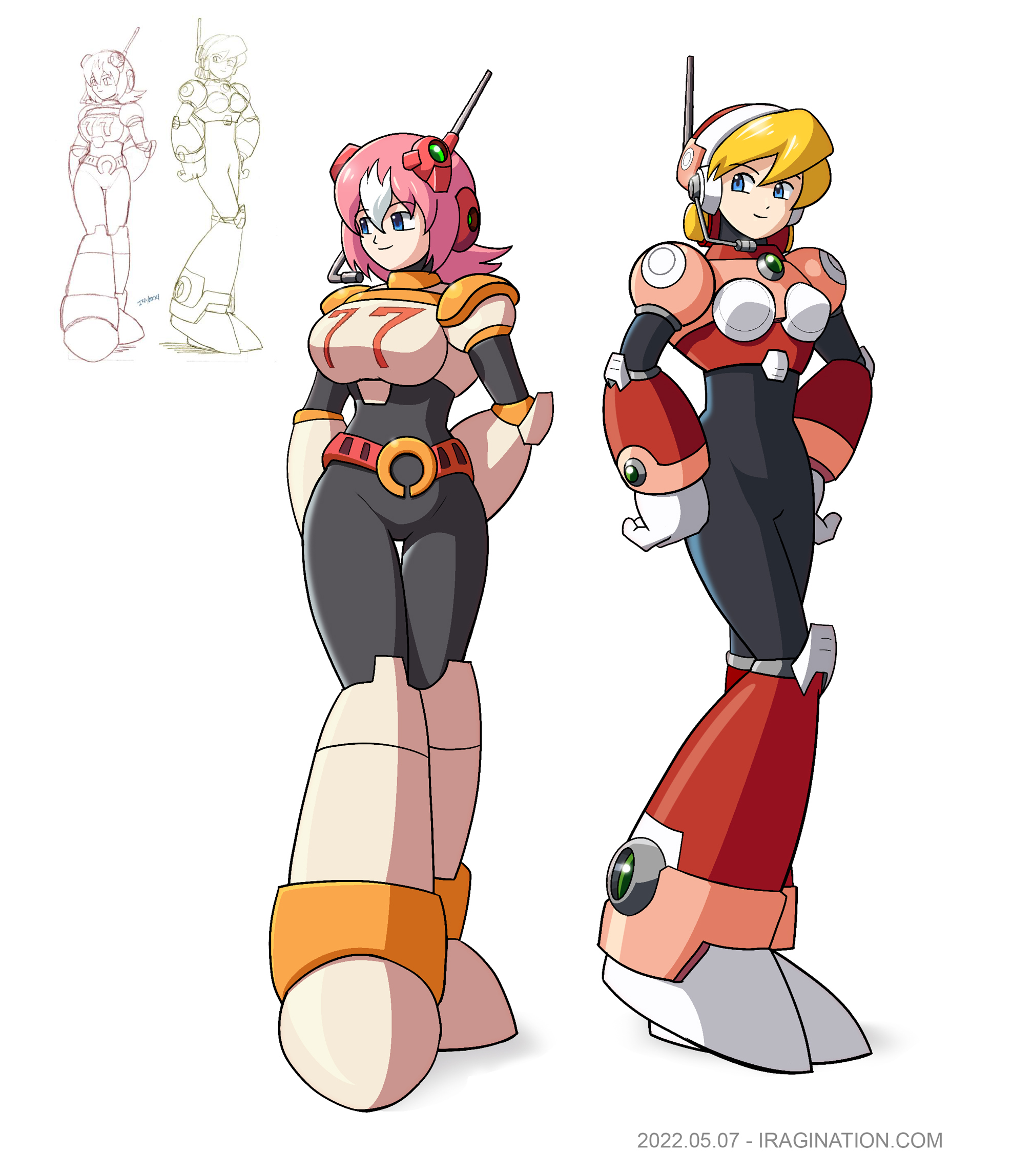 Nana and Alia
Following up my
previous post
, this is another retrace of an old sketch I did many years ago. For this one, I bumped up the resolution and did some considerable rendering.
Mega Man X Command Mission
was released before
Mega Man X8
, so I guess that when I drew this, I only had Alia's design from X5 to X7 as a reference. Not sure what the idea of this illustration was. I guess I wanted to put together the top known Mega Man X navigators at that time.
As you can see from the original sketch on the top left, Alia came up almost exactly the same, but Nana was much shorter, so I made some adjustments. I guess she should be at least as tall as Pallette, but I still see her shorter than Alia. Not sure by how much, though. At some point, Alia was taller than X if you follow the official X5 art to the letter.
One could argue forever if these two characters could have possibly met with these particular appearances. Maybe Alia already had her X8 style by the time of the events of Mega Man X Command Mission. Depending on how permanent that style is, this scene would be possible or not. At least Rockman X DiVE has shown how flexible Reploids are at changing their outfit.
Mega Man X (C) CAPCOM