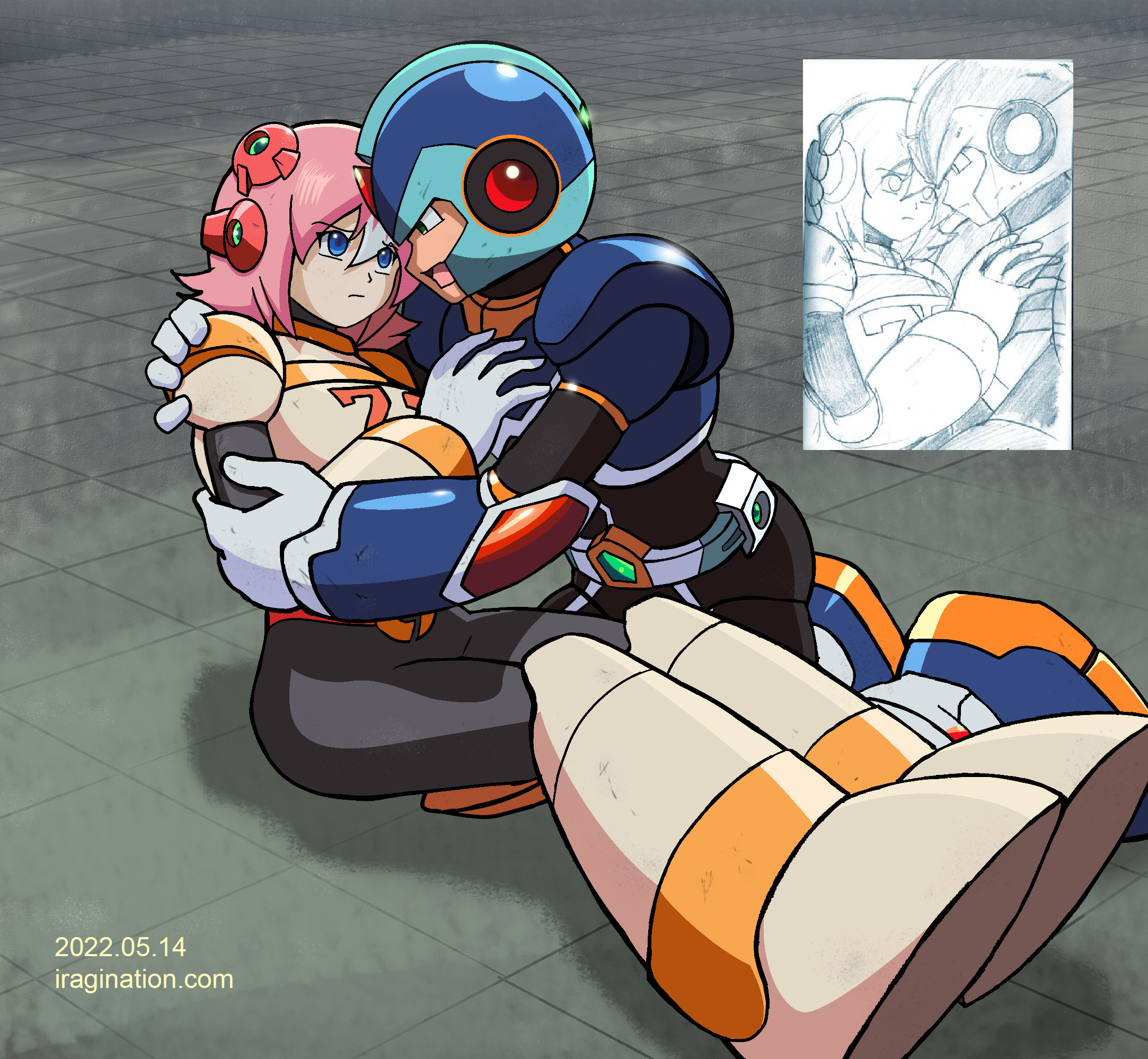 Nana and X
This is another redraw exercise based on a sketch I did many years ago. I remember I did those sketches based on the promotional material that was available back then when
Mega Man X Command Mission
was announced. Meaning that I had no idea what the plot of the game was going to be. So, I assume I was looking forward to a close relationship developing between
X
and
Nana
. You know,
shipping
.
That happened little in the end beyond the usual ambiguity you'd expect from CAPCOM games. Even so, I guess I could map this scene to the events right after the battle with
Silver Horn
.
In hindsight, I find it funny how after that boss battle, there is no exchange between Nana and the party members who just rescued her. She goes straight to her navigator job in the next chapter.
What a wasted opportunity. We don't get to see X succeeding in saving a female protagonist very often, and the poor girl must have been terrified of the whole ordeal. The plot decided instead to focus on Massimo's confidence crisis. BTW, you could assume
Spider
and
Massimo
are somewhere behind them off-screen.
Ok, so this was a much more complex exercise since I took that original close-up sketch and essentially drew everything around it to complete the scene. I learned a couple of new tricks that I plan to keep exploring. It is always fun to try new things.
Previous Entries
Nana
Nana and Alia
Mega Man X (C) CAPCOM