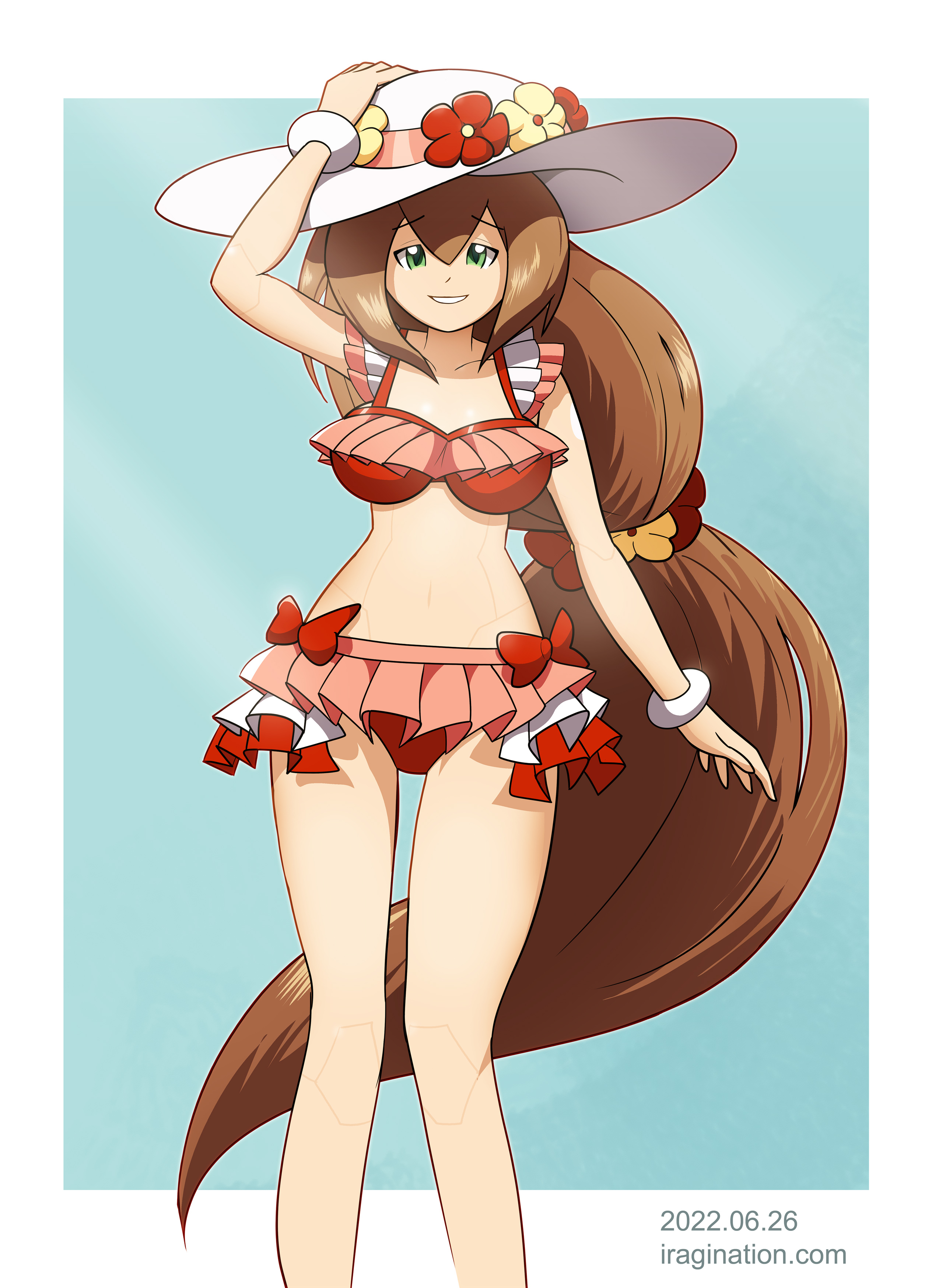 Swimsuit Iris - Colored Sketch
Little weekend illustration. I needed a break of some other projects I am working on.
This image is based on
this sketch
I did some time ago.
I remember being quite frustrated back then for not being able to color it as I was so busy with work at that time. Not that I am any less busy now, so I had to settle for a very simple background.
Although the original sketch was nice, when rendering it I could not help to notice how the pose was too close to the
official Swimsuit Iris
artwork. Since the original sketch was a close-up, it was hard to notice then, but as you can see, I expanded the scene to show more information. At that moment I got discouraged to draw her feet as well.
I know I can do better and this was just some inking practice, but this was coming along rather well so I decided to publish it anyway. To compensate, I did some overall color effects to somehow set it apart.