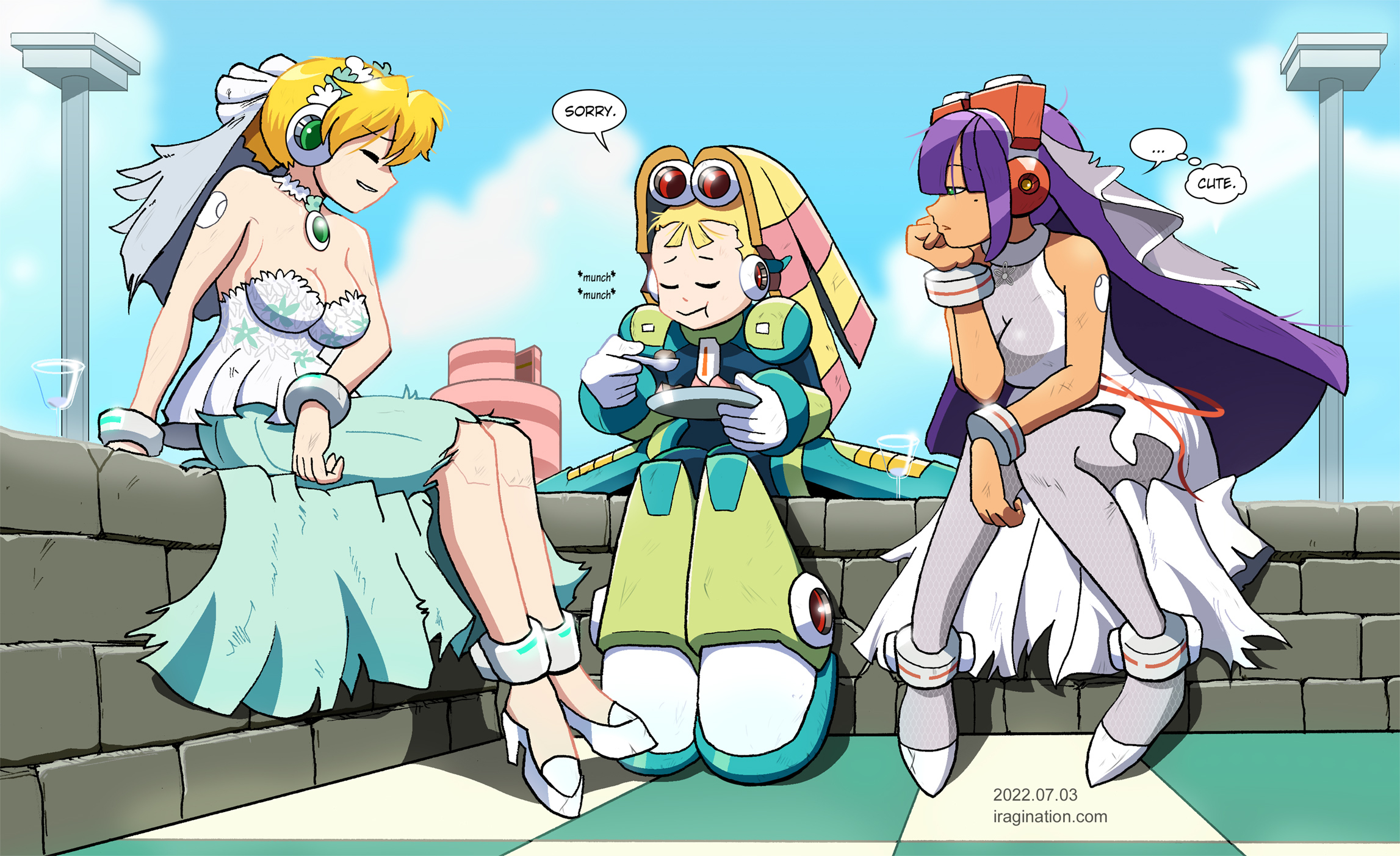 Burning Bride of June - Aftermath
I guess it is safe to say that
Burning Bride of June
was my favorite 2021 Rockman X DiVE event. It had a
revival
a few weeks ago, and that was a good opportunity to work on this image.
The context is about the same. Pallette was the boss of the event and had to be
persuaded
to cool down. After venting off her frustration for not getting a bridal gown, she came back to her senses and apologized for her misbehavior. I imagined the gowns did not survive unscratched, but at least Alia and Layer are happy to have Pallette back.
Mega Man X © Capcom