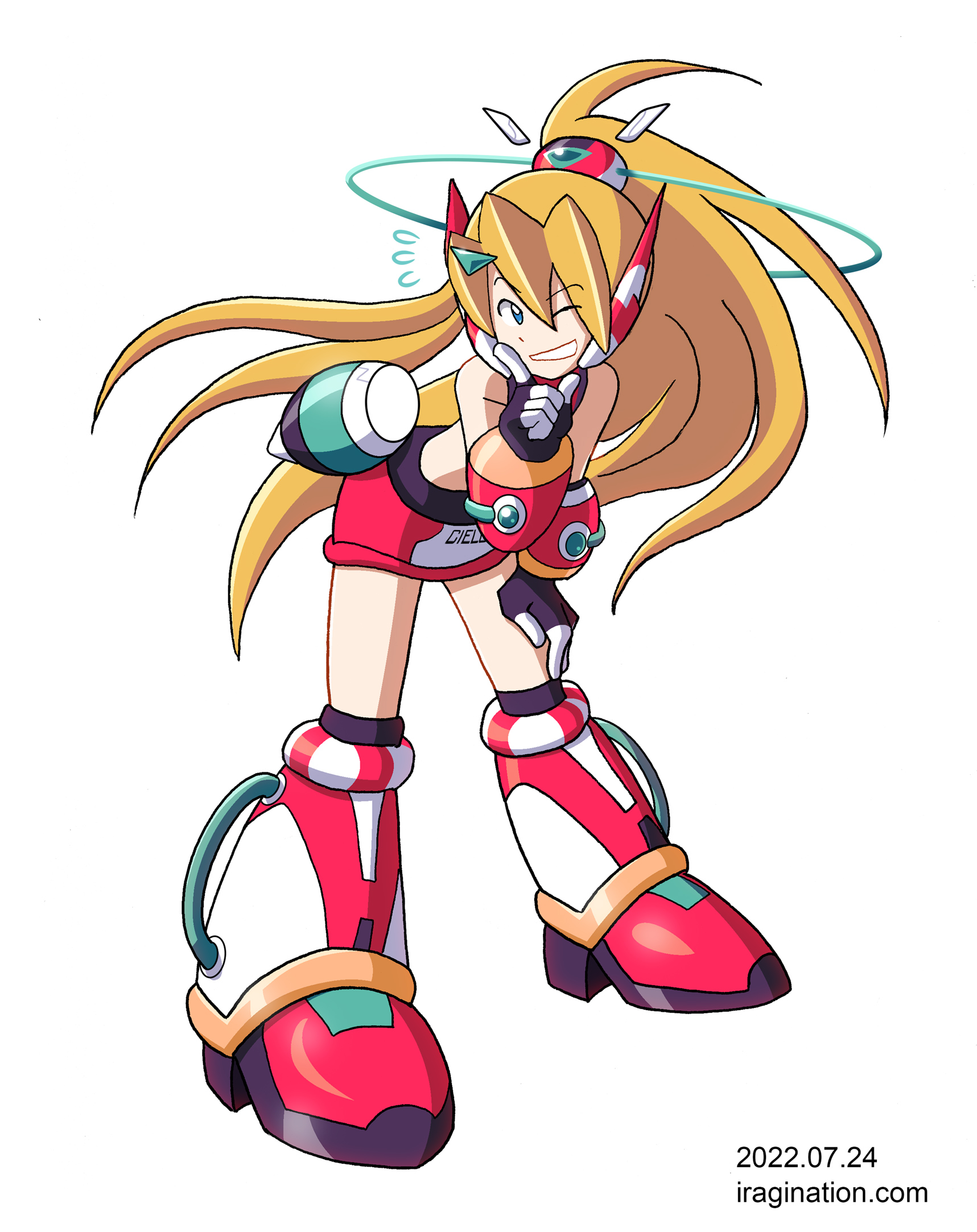 Swimsuit Ciel - Part 2
The second part of a two-set image.
Originally I was going to work only on this image but the other one came kind of cute so I completed it too.
The pose is a reference to an official image of
Roll
from
Mega Man Battle and Chase
.
Compared to the
first part
, she gained extra confidence here.
Mega Man Zero © CAPCOM
References
-
Swimsuit Ciel
-
Roll - Mega Man Battle & Chase