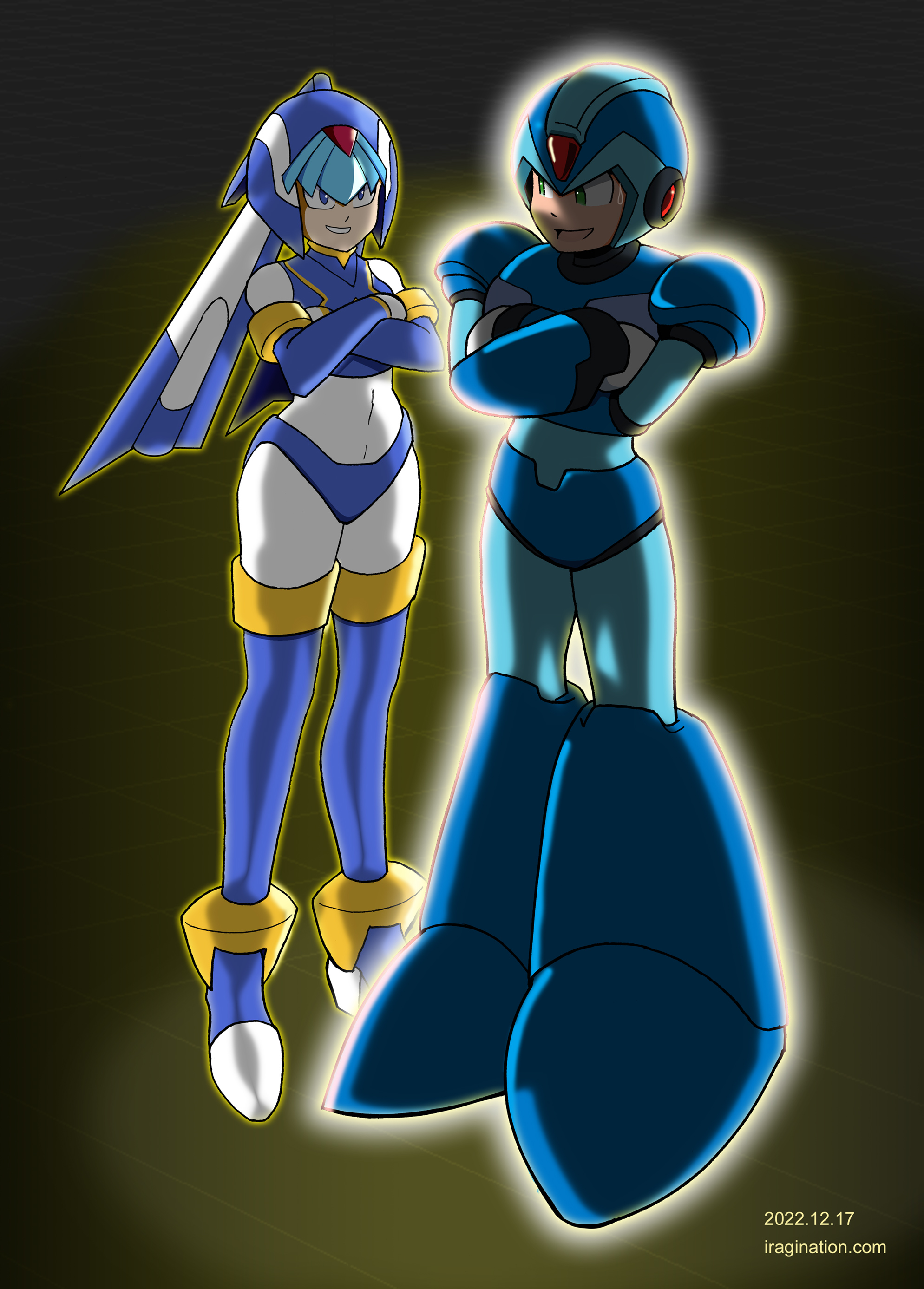 Leviathan and S-Class Hunter X
I've wanted to draw a picture of
Leviathan
and
X
together, and this seemed like a good chance.
Rockman X DiVE
introduced
S-Class Hunter X
as a new Hunter Program for this year's Rockman X anniversary, celebrated on 12/17. There's not much to say in terms of lore, but at least the design is simple enough, so I could complete this rather quickly.
I imagined
Leviathan
taking notice of
X
's powered-up version and essentially not planning to be left behind in terms of power level.
Mega Man X DiVE © CAPCOM