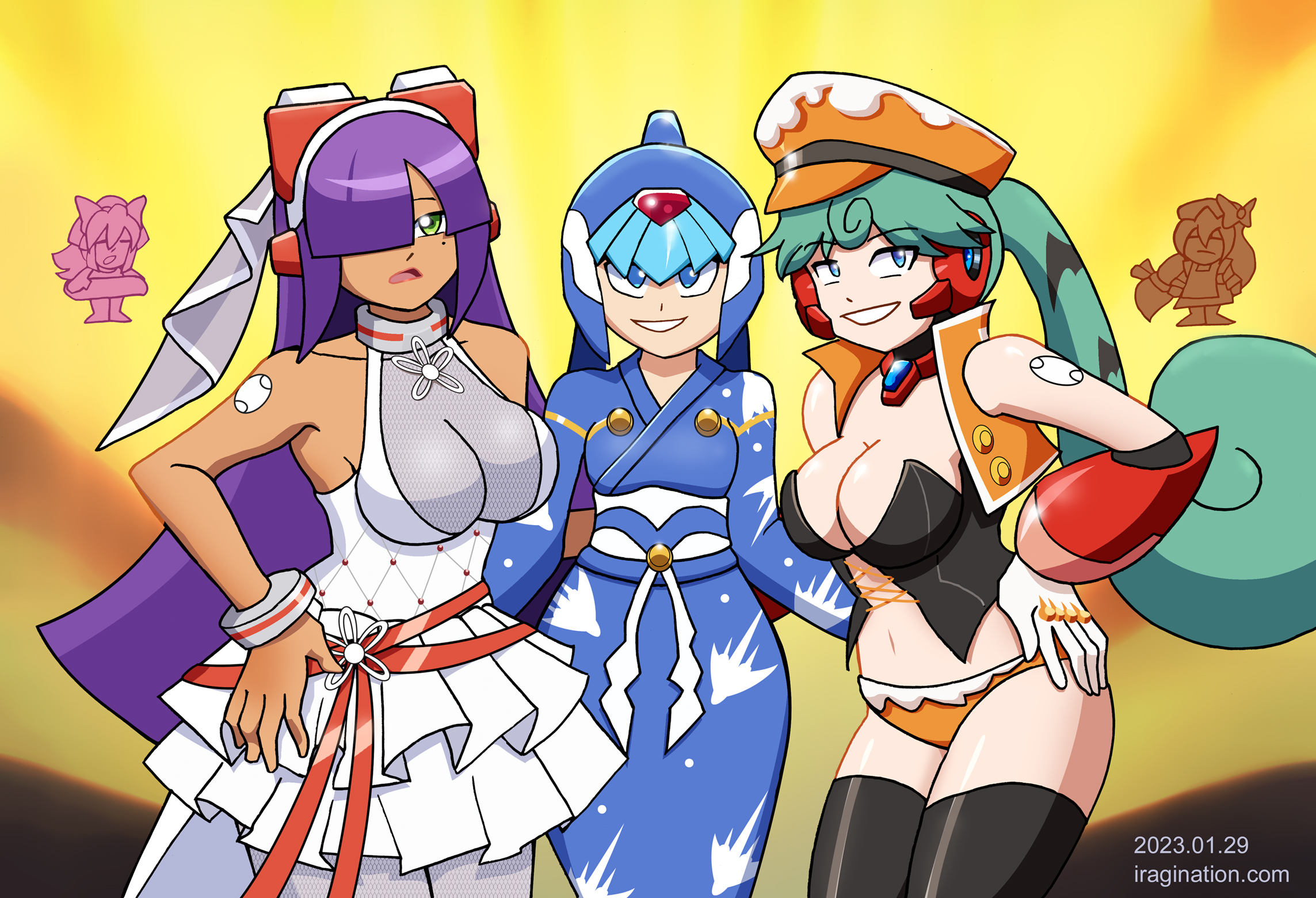 Artificial Generated Girls
I am keeping tabs on the subject of
AI-generated content
. It is interesting to see the strides this technology is making, so inevitably I was going to run into some remarkable development.
The arrangement of this illustration is based on some AI-generated images I have seen circulating recently, and I used them as reference. I guess there is some irony here. I am borrowing the art generated using AI to produce new art. For research, of course. We've come full circle.
As for the selection of characters, they come from
a banner
that the
Mega Man X DiVE
game dropped in a recent update. In the foreground, from left to right:
-
Bridal Layer
-
Festive Leviathan
-
Halloween Marino
Swimsuit Roll
and
Valentine Iris
are in the background. I did not have time to bring them forward in full detail. I guess that's why they look a bit disappointed.
Mega Man X DiVE © CAPCOM