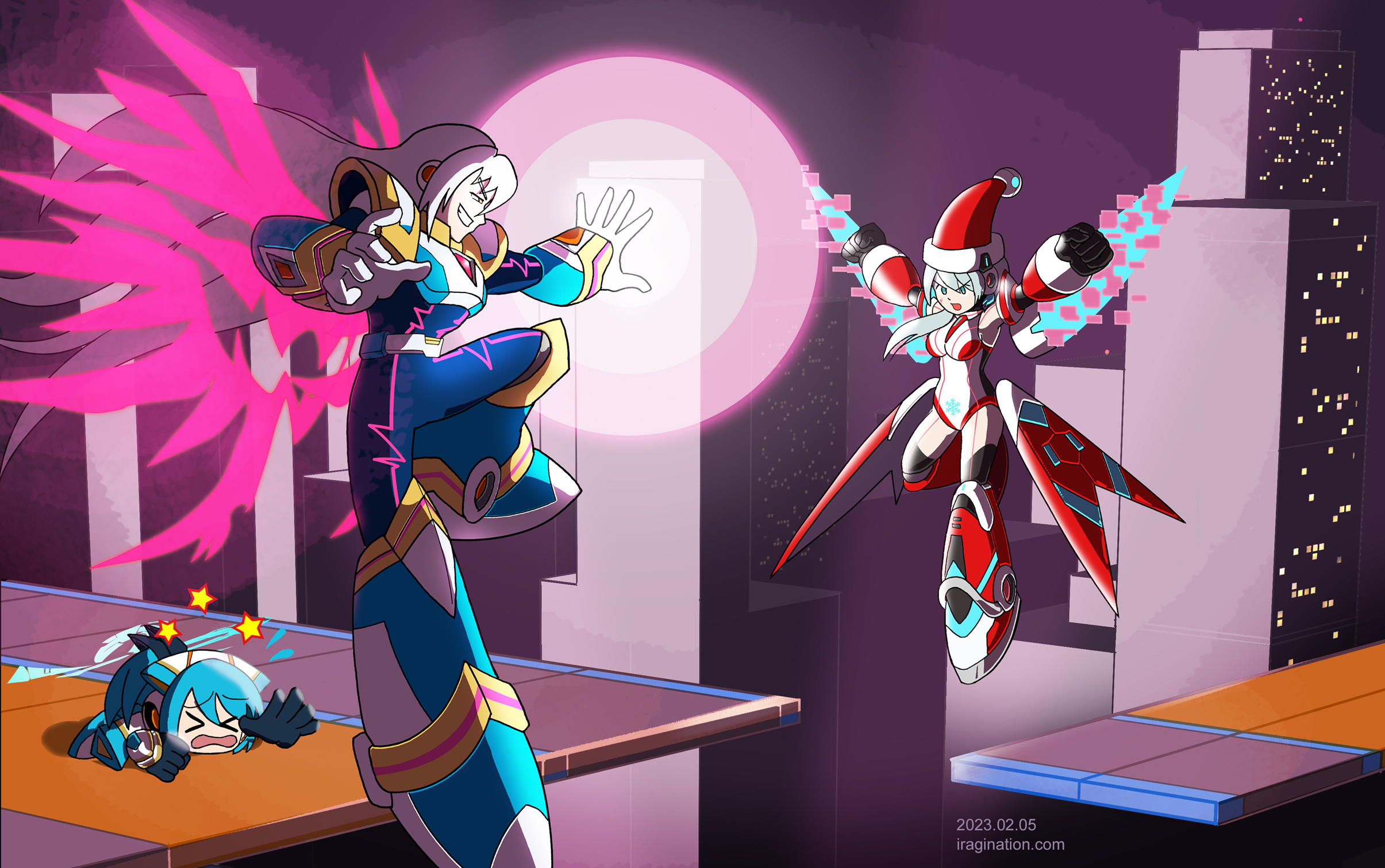 ViA■ vs Christmas iCO – PVP Showcase
Mega Man X DiVE
has released the finale of the story arc it started in 2019-2020. I began working on this illustration based on a trailer posted a few days before. So, this is a spoiler-free post to give everyone time to catch up with the ending event.
In the aforementioned
trailer
, the poor
RiCO
once more is used as a punching bag to promote the new character,
ViA■
. She gets killed three times. And ViA's streak only ends because apparently,
Christmas iCO
is able to hold her ground against him before the feed is cut off. Well, don't look too much into it. I just found it funny and wanted to practice an action scene.
Mega Man X DiVE © CAPCOM