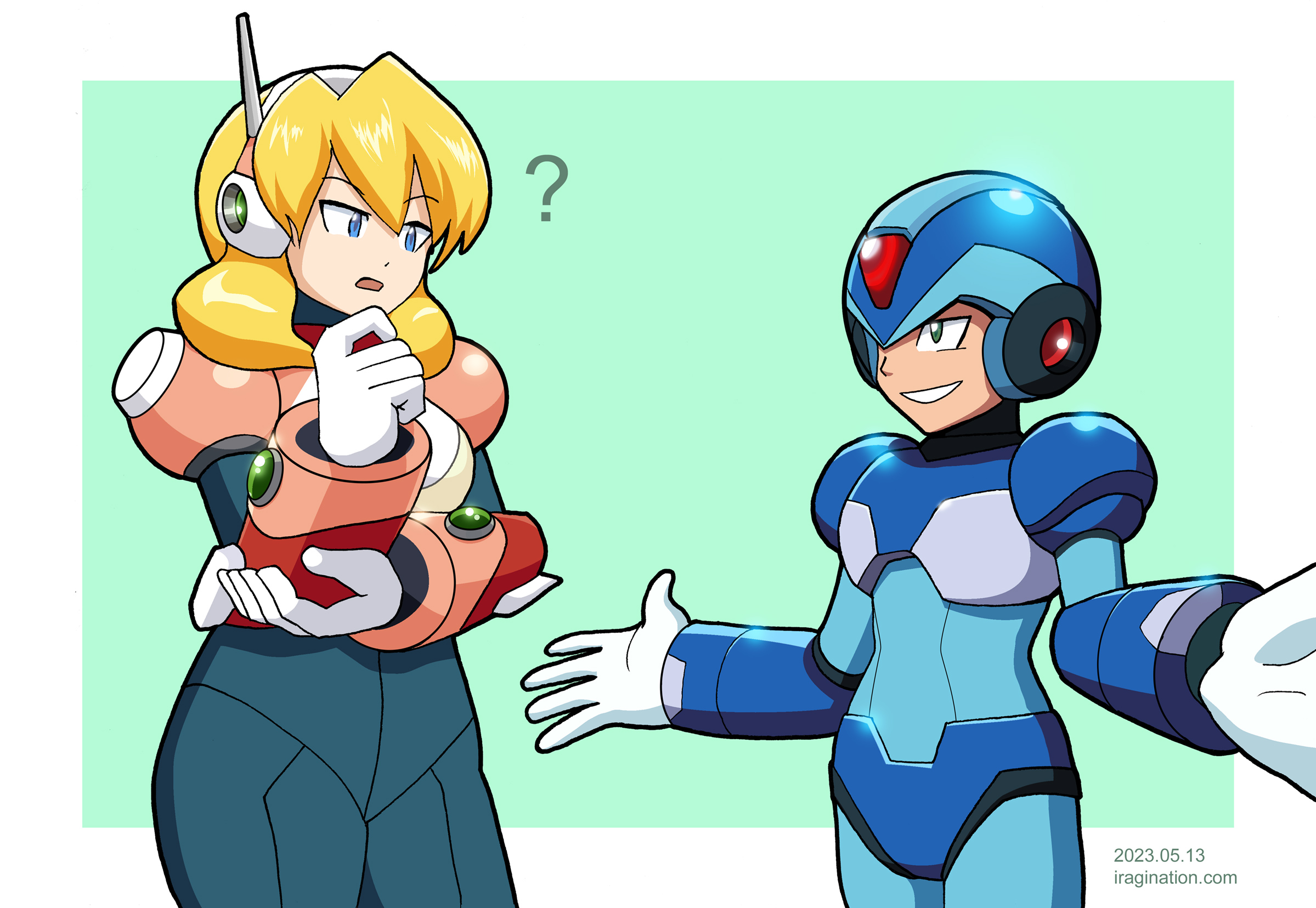 Smiling X
X
is based on the
Mega Man 35th
anniversary artwork released along with some related merchandise. It is worth noting that he's being depicted using his
Mega Man X8
design, which has not been seen since perhaps 2004.
I don't remember any instance of promotional or in-game content of him smiling in that game. Such contrast with the original game made me wonder if this is the same X or some alternate version, even with a new personality.
So, I put this design to the test, proportions and all, along with
Alia
in a more classic style, and see how they fared together. For a better look of what I am talking about perhaps you should check the
full body sketch
.
I guess we'll have to wait to see if the other Mega Man X characters get the same treatment, or if it's just a one-off commemorative design.
Mega Man X © CAPCOM