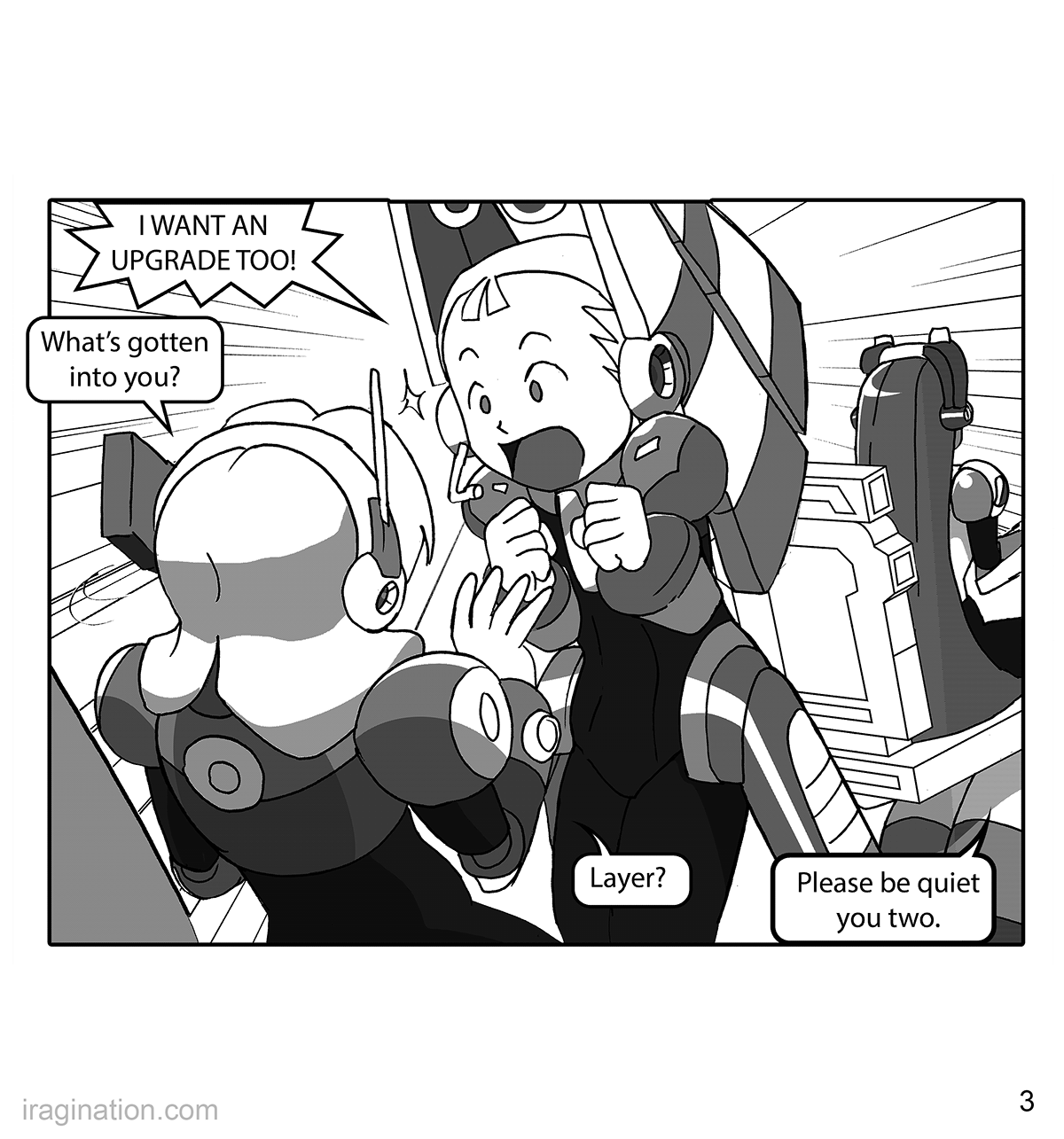 Xtreme Makeover - Page 3
Index

Page 1 - Page 2 - Page 3

Notes

As of 2018 it's been about 15 years since X8 was launched (December 7, 2004 according to Wikipedia). Time sure flies, and Capcom did not much with the navigator trio afterwards.
When I was drafting this comic, I reviewed Alia's dialogues from the Mega Man X6 script. I find that game very interesting story wise. I did not expect that a side character from X5 would get so much attention in the next game.
Even though the X6 localization to English was terrible, the drama between Alia and Gate provided some interesting insights about a recurring Reploid other than X, Zero and Sigma, especially since X1 to X4 (and Xtreme games) the tradition has been to horribly wipe out any new character (Doppler, Iris, Colonel, Berkana, etc).
The differences between Alia from X5, X6, her X6 backstory and X8 are remarkable. This comic was some fun and exaggerated some things, but I really hope Capcom can resume some of these plotlines.

As for Mega Man X collection. I plan to give the second half a good run since those games are the ones I had the time to play the least. The first half of the collection is excellent, but I have played and dissected those games to death.
Also, yay for paper-based screens!