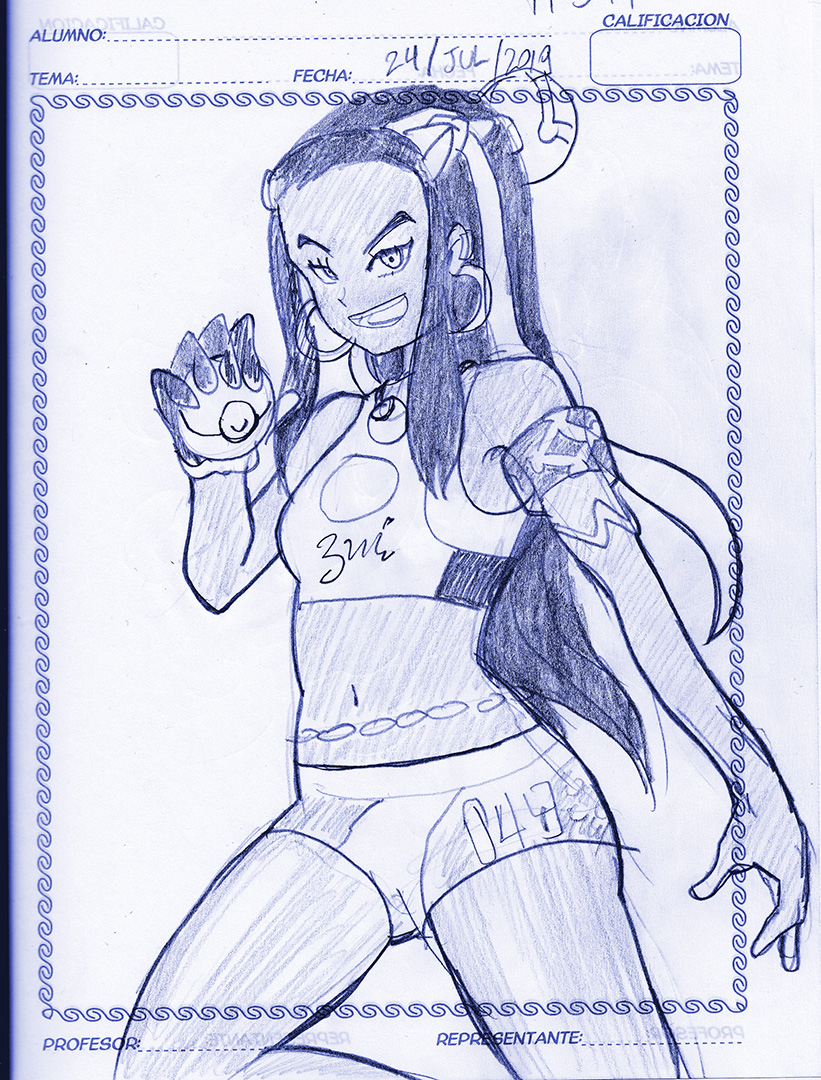 Nessa
I was in a meeting today and the conversation was getting very boring. Fortunately, I was attending remotely otherwise everyone would have noticed me bringing up a big drawing pad to the desk and starting drawing while looking at references. With such a huge backlog of things I want to draw or test, these occasions are a blessing.
Not going to lie, I am not a Pokémon player or big fan of the franchise, but by following gaming news, it was impossible not to notice the new characters that Nintendo has been releasing for their upcoming game
Pokémon Sword and Shield
. Such remarkable designs really drew my attention.
Here is Rurina, also known as Nessa in America, because Nintendo apparently likes to localize the names of Pokémon characters for Japan and American audiences. I am not even sure which name should I keep using. Is practice to use the American one or do fans rebel and use the Japanese one? I think I read she's a gym leader, which is what passes for bosses on these games. Again, don't ask me. I am not well versed on the subject. Anyway, hopefully it is a good game.
Sorry for the borders, usually these are just practice drawings not intended to be shown but I liked the results and I don't think I will have time to ink and apply colors to it.