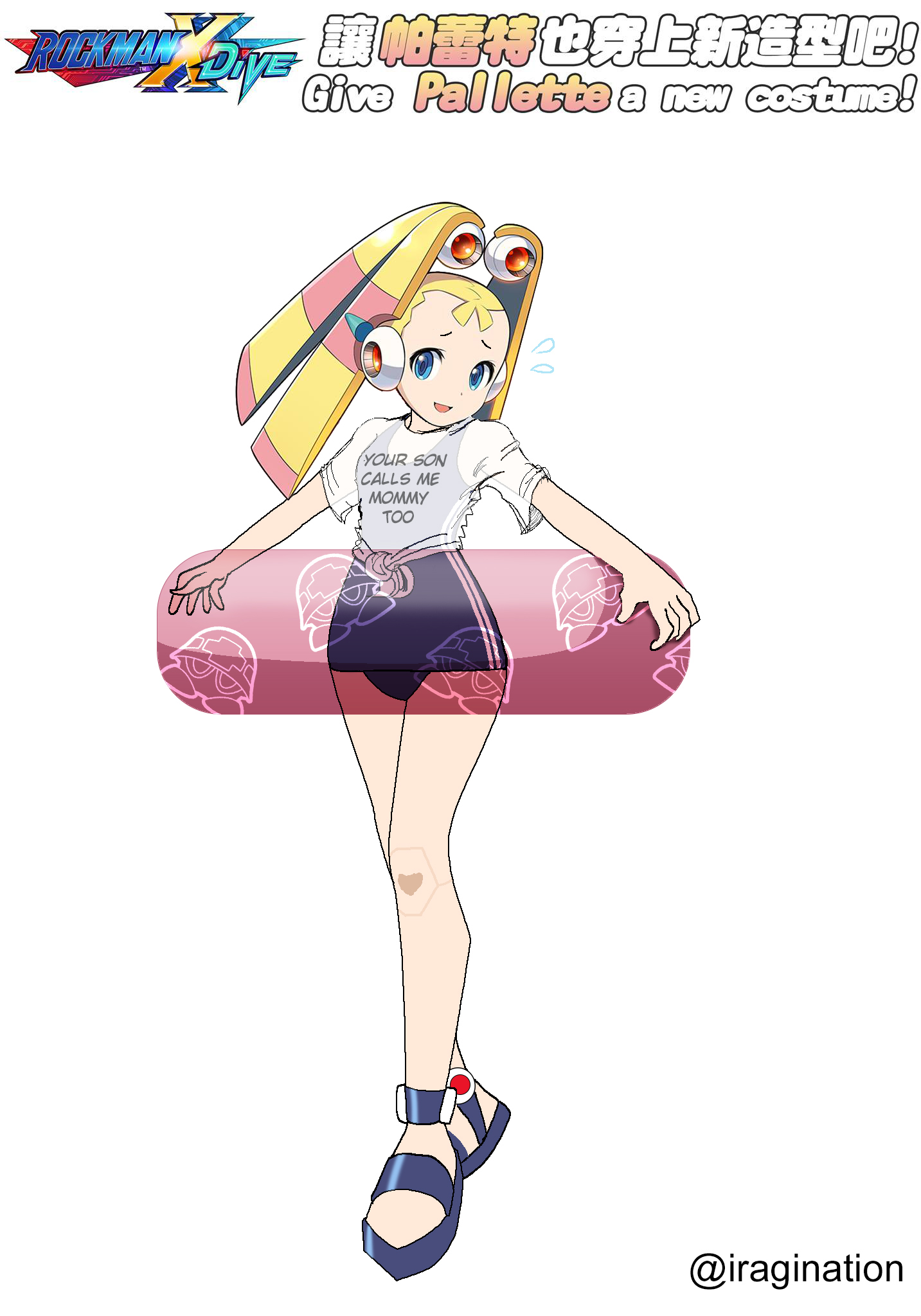 Pallette Costume - Rockman X DiVE
Pallette is trying really hard now.
Last year there was a summer event in Rockman X DiVE and Pallette was left out for some reason. At that moment I wanted to draw some parody illustration like this with her trying desperately to enter the event, but I never had the time to do it. I might as well use the
Pallette costume contest
as an opportunity to post the design I had in mind back then.
Funny how things turned out a year later, as she actually snapped for being left out of the Bridal Event.
Her outfit is based on
Swimsuit Roll's
.