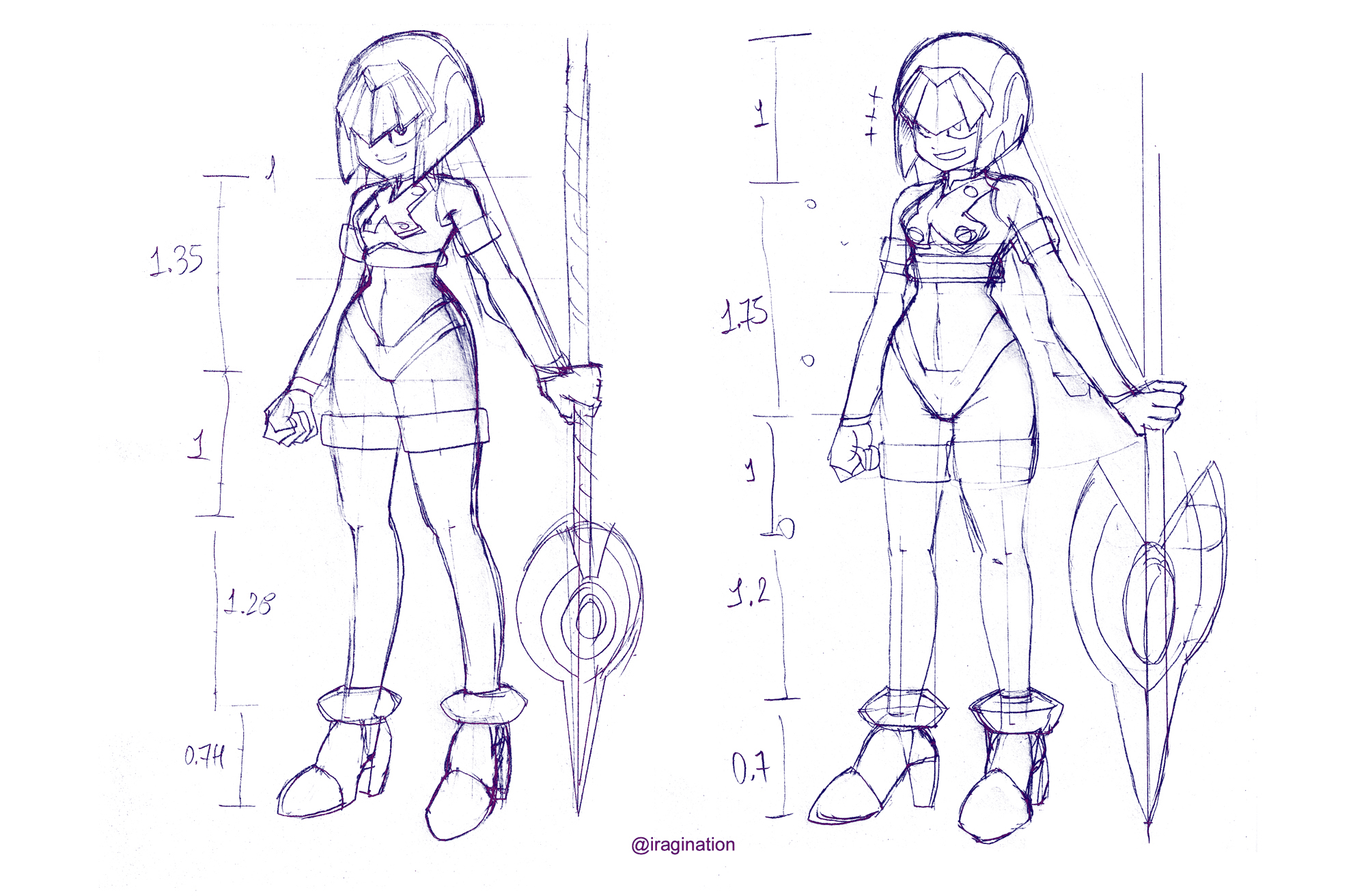 Leviathan - Style comparison
This is a small study I did on proportions. The legend on the vertical segments indicate the length relative to the height of the head.
The sketch on the left is based on the proportions of her official artwork and 3D model. To do this I literally have to place a ruler on top of the artwork displayed on my screen. This way I can make some calculations to transport the proportions to a new image in a different pose.
The sketch on the right is what I'd probably do based on my current style at the time of this writing. I was really curious and wanted to see how they'd look placed side by side.
Mega Man Zero © CAPCOM
References
Leviathan Mega Man X DiVE artwrok