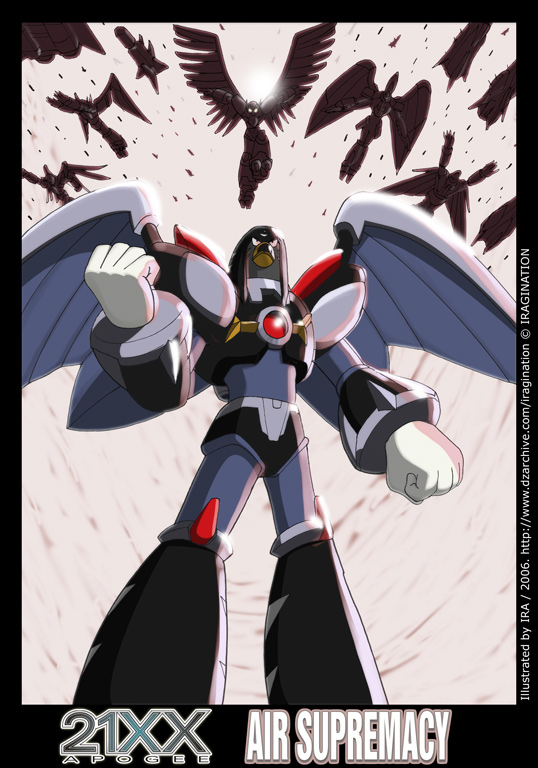 Air Supremacy
Thanks for 600000+ gallery hits.

What a surprise. I usually expect to have several pictures between these milestones, but this doesn't seem to be the case. Unless The Ring Thing counts of course.

Flame Falcon and his army. Long delayed picture that I thought it would be good for this occasion. Hope to do more like this in the future, or at least finish some of those shady character designs.

When I drew this I was thinking in the american comic covers, therefore the super-heroe poses of the characters in the background. The Transformers covers are very cool too, but I prefered this one this way.