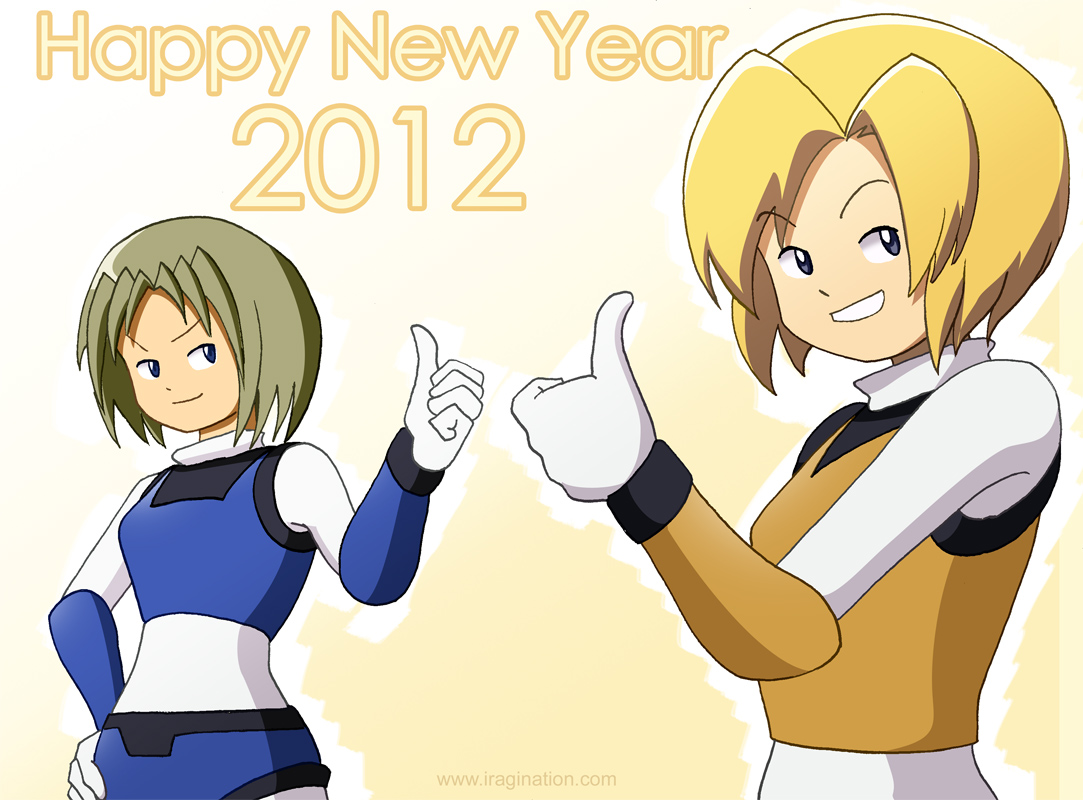 Happy New Year 2012
I'm keeping this image right next to the previous one as a reminder of how things went this year. Oh boy, what a sight. This was not planned at all, not sir, but I guess that's how thinks just go sometimes.

I can't say I didn't draw a lot on 2011. I actually think that I drew a lot more than other recent years. On paper. I just didn't happen to publish. What kept me from publishing? All I can say if that at least I took care of some stuff and they shouldn't be an impediment this year.

Whatever the reason. It is a new year, so I can always pretend to hit some reset button and start things over. For starters I really want to look for alternatives to Coppermine. I don't think this gallery software is evolving at a pace fast enough. It doesn't invite me to publish.

This doesn't seem to be a problem when I publish updates of my flash games. I'd rather have a single stream of content instead of one separated from the main page. I'm looking into existing stuff first before I have to roll out my own solution.