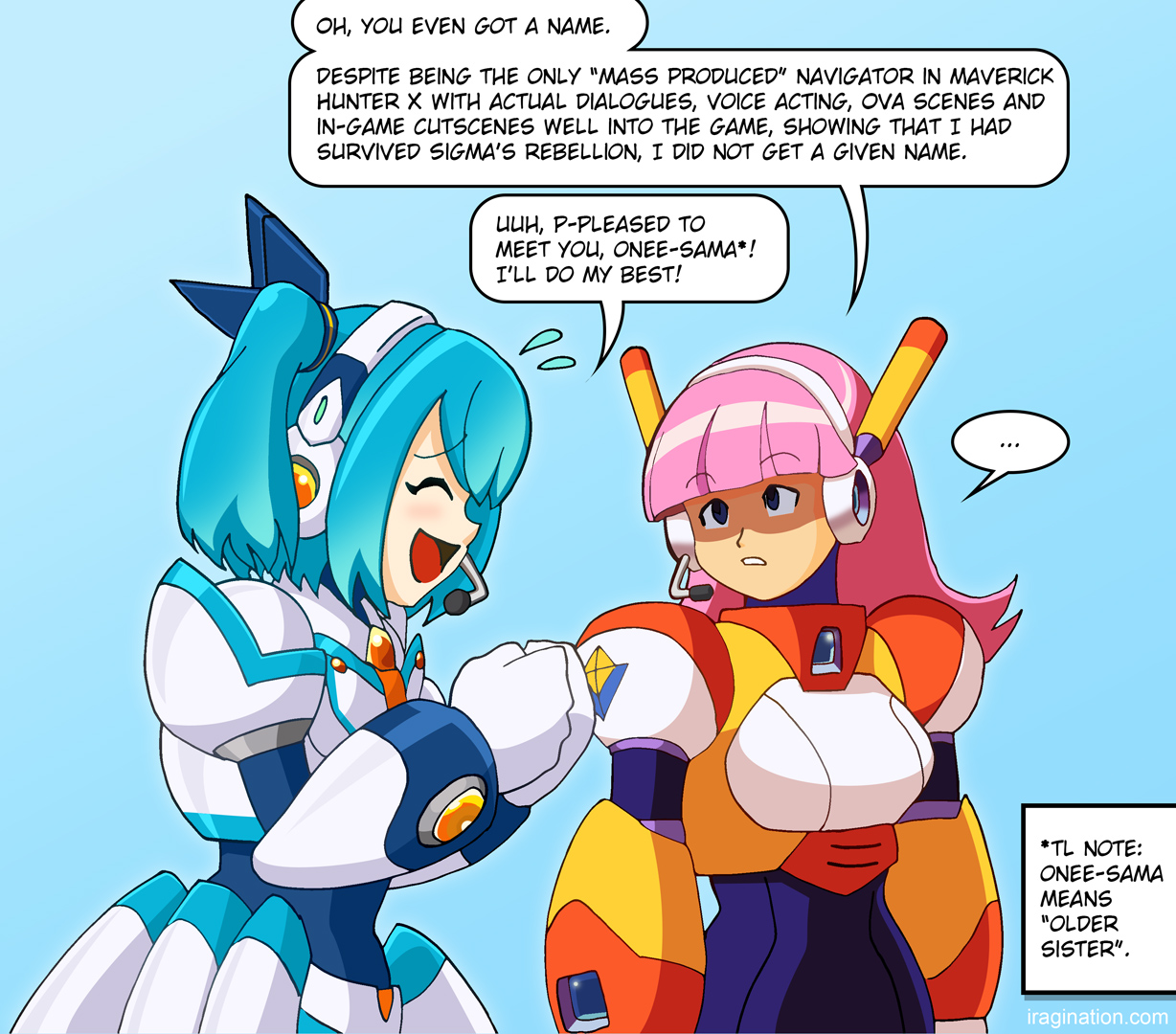 RiCO and ...
Several things going on here. RiCo has been revealed as the new Navigator for Rockman X Dive.

With Capcom going all out with the female cast, I wonder if there'll be an opportunity to see the navigator from Maverick Hunter X again. Even for a supporting character, there was some considerable production work put into her appearance, just to never be seen again or even named. This always felt wrong to me. It could be worse though. Does anyone remember Irene?

As for RiCo, well, usually my first interpretation of a character backfires, so I will let Capcom handle it from here.