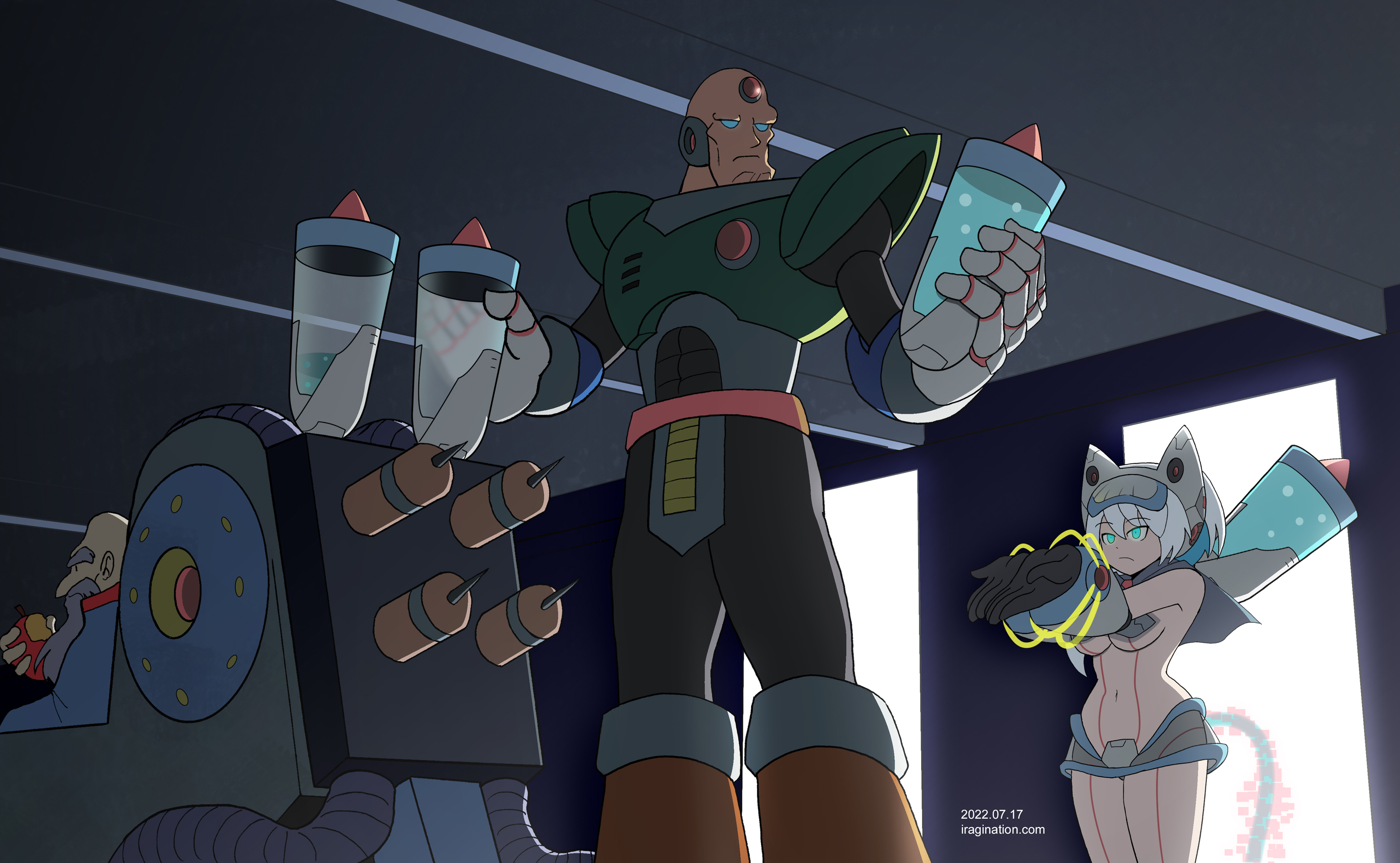 Swimsuit iCO - Summer Gig
For this illustration, I used as reference the scene from
The Day of Sigma
OVA where
Sigma
and
Dr. Cain
have a short meeting. I will let you interpret what is going on here.
As for technical details, I wanted to test some coloring and drawing techniques, but this project was time-boxed so I decided to make a cut here.
Swimsuit iCO
The character on the bottom right is
Swimsuit iCO
. She was announced for
Rockman X DiVE
as part of the
Summer Swimsuit Vacation 2022
event.
I do have a comment about the event. It is very weird that it did not have any storyline, nor a boss battle. I mean, iCO is one of the new characters introduced for this game, so one would expect some sort of effort from the development team to bring the spotlight to her. Well, I guess all the budget went into the swimsuit design.
Mega Man X © Capcom