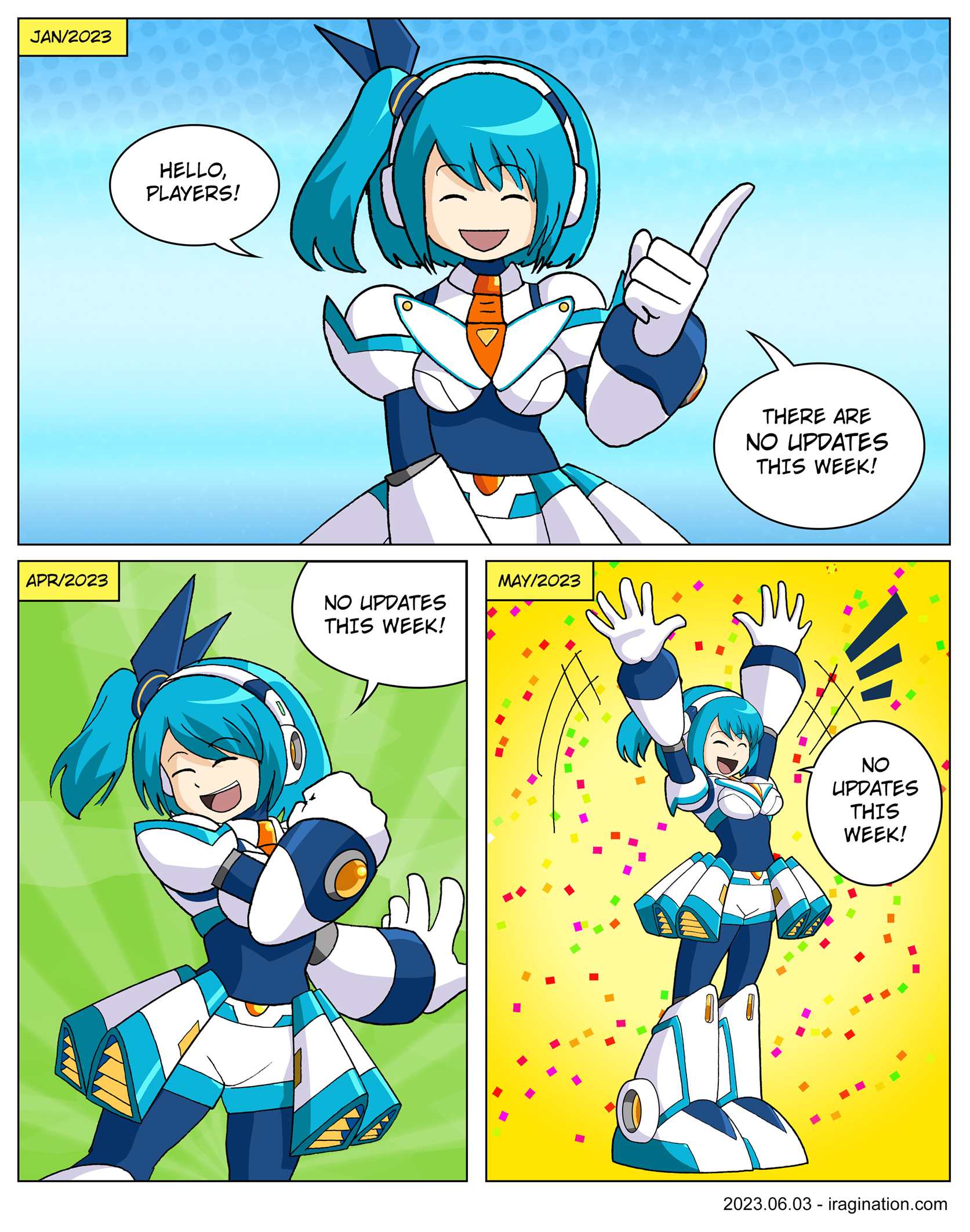 Honest Girl
I drew the sketch for the first panel back on January 3, 2023. The
Mega Man X DiVE
team usually makes a post about the content planned for the incoming week. At that time the post looked suspicious, but I shelved the idea thinking it was too soon to worry about any lack of content for the coming weeks.
Fast forward to April and March, the lack of new content was evident. Nothing new whatsoever, only revivals of past events. Having said that, one has to admire the team's eagerness to deliver the underwhelming news with a happy face every week.
Note
: The second panel is based on some official
Roll
artwork.
Update
: The team announced the
closing of operations of Mega Man X DiVE
. Poor RiCO. She'll have to keep giving weekly non-updates with a smile until the last day of operations.
Update 2
:
Mega Man X DiVE Offline
has been announced. While I am glad for the game, it looks like it's getting hard to keep up with the rate of news again.
For Endless Announcements!
Mega Man X DiVE © CAPCOM
References
-
Roll pose
-
"There will be no maintain and update the game tomorrow"
(sic)
-
2023/06/07 Announcement of closing operations
-
Mega Man X DiVE Offline