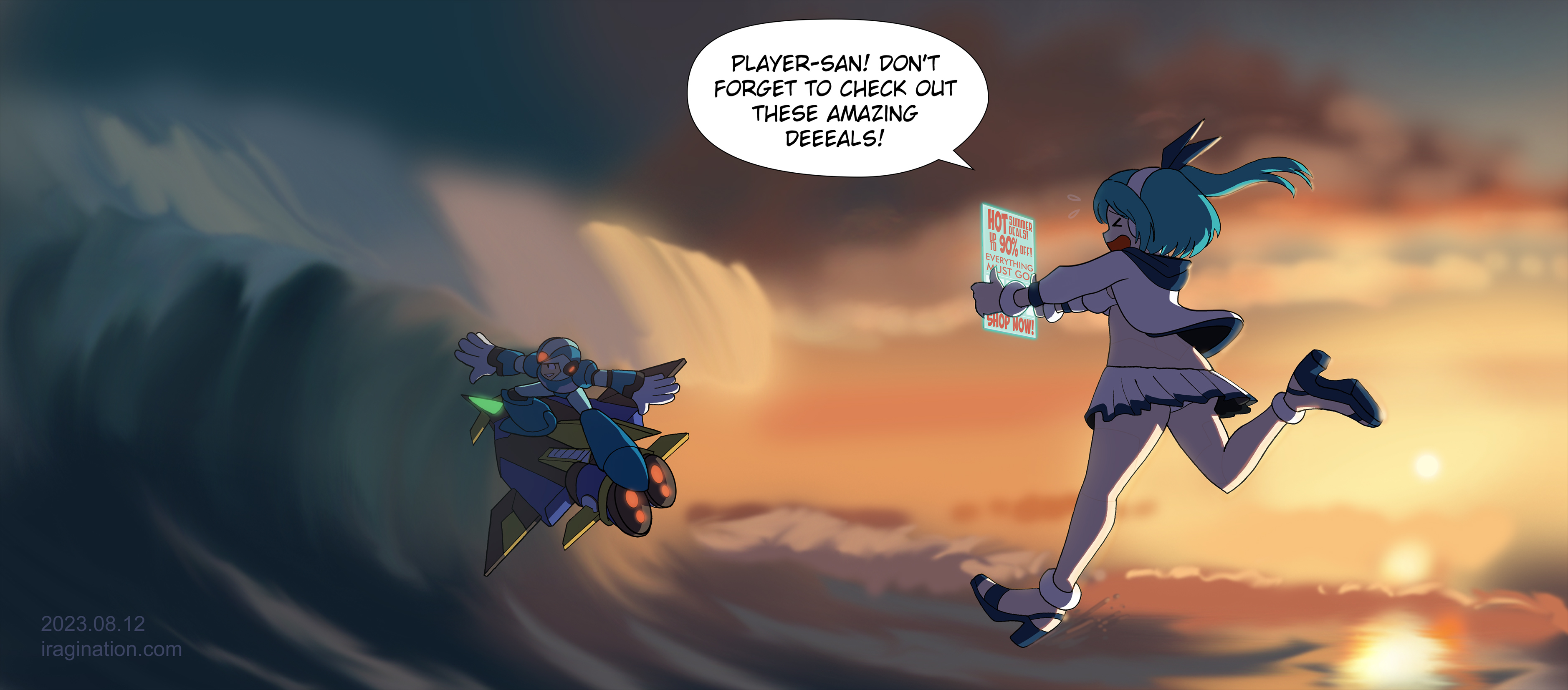 The Last Deals
One has to wonder why we never saw a
Swimsuit RiCO
unit. It was hinted at several times during the past
Mega Man X DiVE
summer events, and here we are, about to close the online version with no trace of it.
It is more puzzling that
iCO
got one first with no hint at all, as if the release order was changed for some reason. Perhaps it was just some business decision. Or they really wanted to keep RiCO's design on hold for a possible year four or five of game operations. That did not pan out very well.
Since this is the last summer of the online version, I at least wanted to try my own design.
Mega Man X DiVE © CAPCOM
References
Sunset image