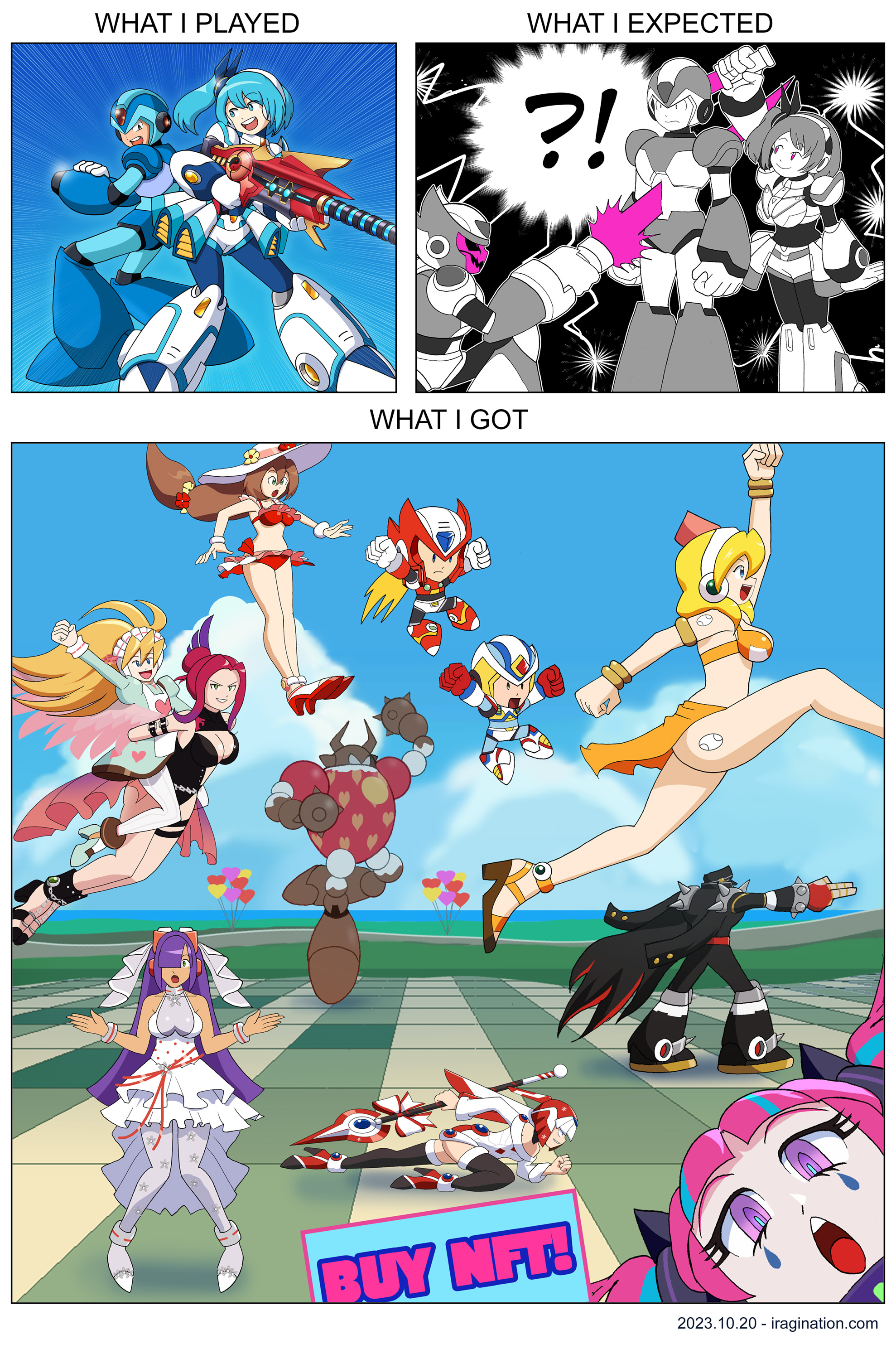 What I Played ...
Considering the previous Mega Man X games,
Mega Man X DiVE
had a very lighthearted storyline. Here, I summarize how my expectations were invalidated with each week of new content.
I wish I could tell you that some of these characters are made up, but nope, they were very real. I am fine with some variety, but I hope this is not the only type of content we get from here on out.
And no, I did not mean to match the publishing date of this image with the release date of
Super Mario Bros. Wonder
. Okay, maybe I did.
Mega Man X DiVE © CAPCOM
References
-
Swimsuit Alia
pose
.
-
Swimsuit Iris
pose
.
-
Valentine Ciel
and
Swimsuit Ferham
pose
.
-
Bridal Layer
pose