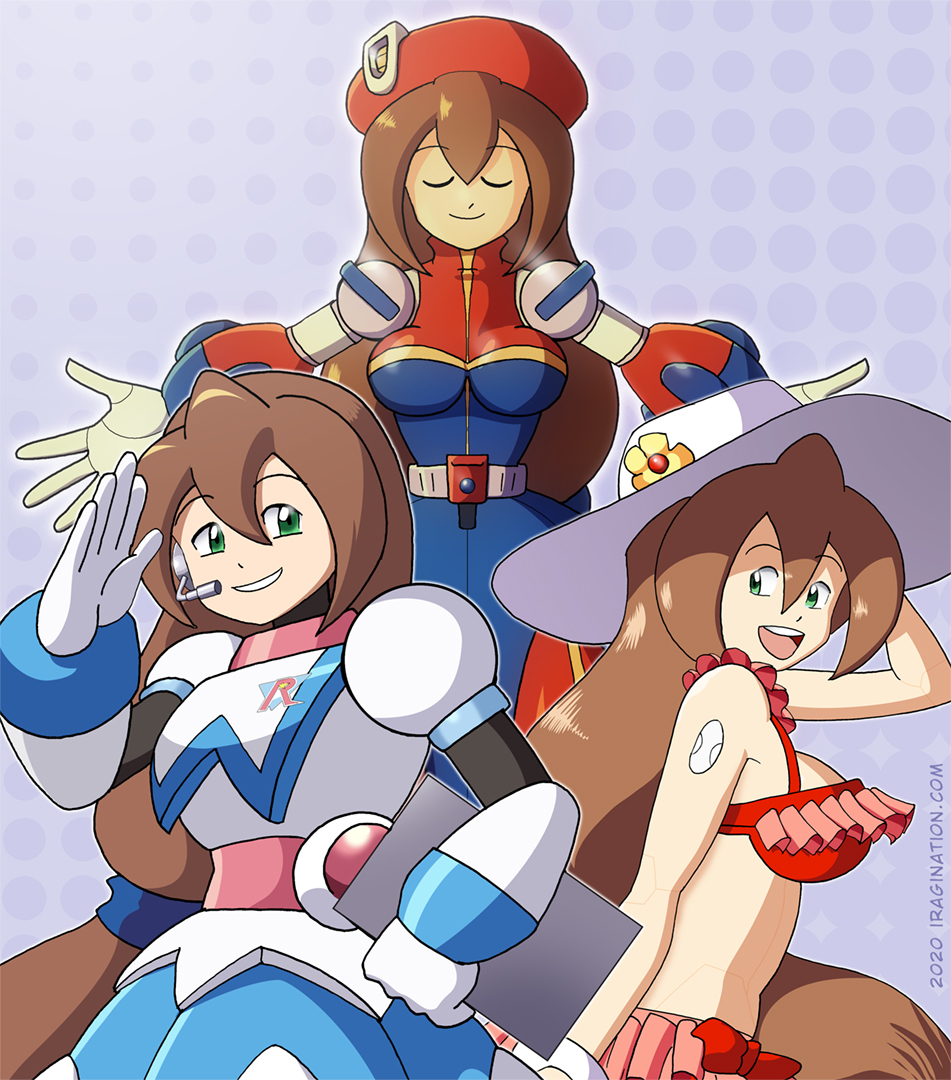 All of Iris – Rockman X DiVE
The Iris College Style skin was recently announced for Rockman X DiVE. I did a quick sketch, and I liked the expression it came up with, so I thought I could squeeze some time and color it. The pose was not very original though, and you probably can find a very similar pose on the official Mega Man Xtreme 2 artwork this skin is based on. I did not trace, honest.

To spice things up a little bit I thought perhaps it would be nice if I put together all the Iris looks and outfits that the Rockman X DiVE developers have revealed so far (December 2020 as of this writing).

So, we also have Swimsuit Iris and regular Iris. I wonder if this is the ghost of Iris, though. Not sure what I went for with this pose. After an initial slow year, perhaps she is just proud and happy of all the variants she's gotten in the game.