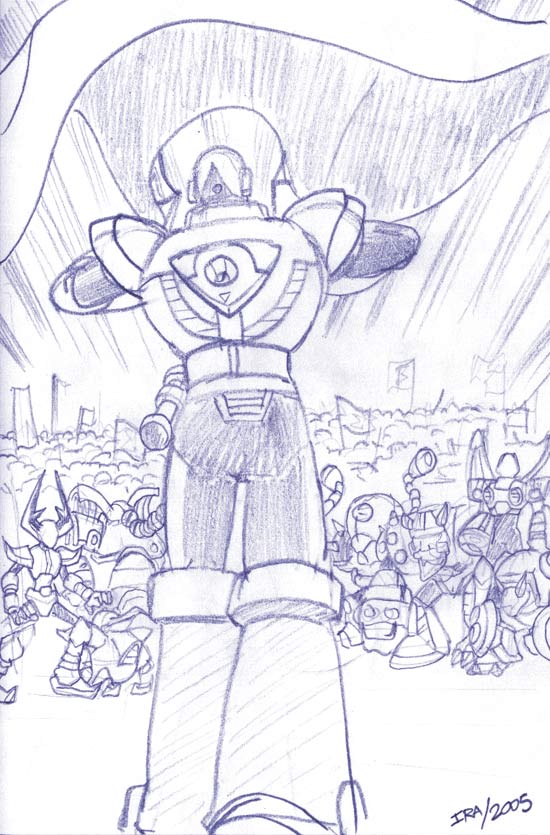 The day of Sigma
An utopia comes to a end:
The day of Sigma.

I was picturing this scene, with Sigma walking toward the crowd, wearing his cape.

Woah, this one came very good. It would make an awesome comic cover, but it would take me a lot of time to color and it wasn't planned to go that far. Even being a fan has its limits, heh.

This might be the end of the pre-launch Maverick Hunter X pics until I totally spoil myself. Thanks for all the page hits!