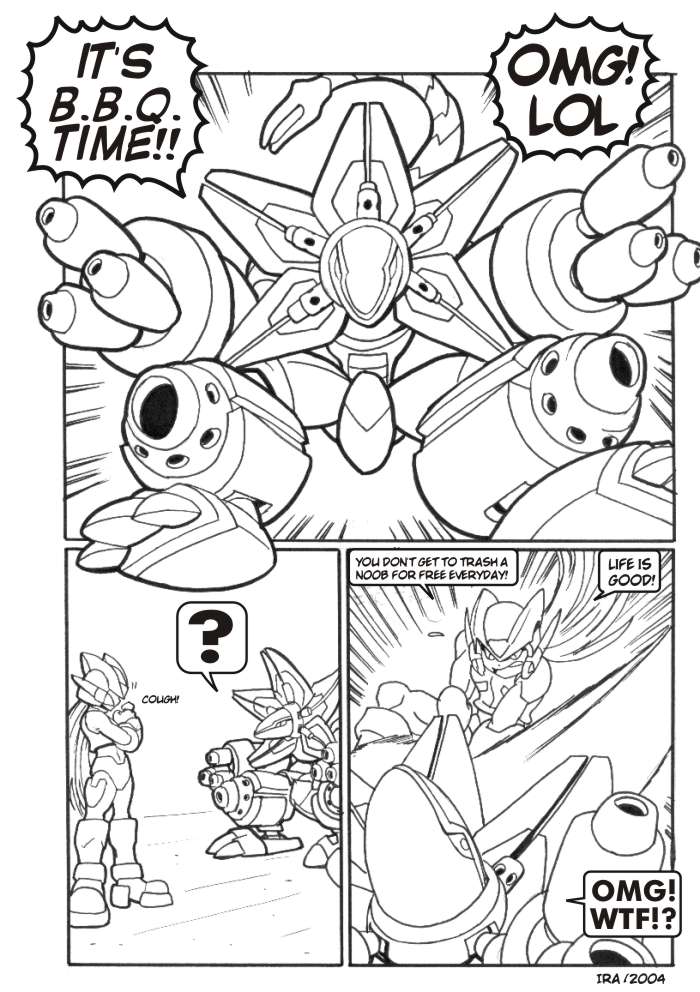 Zero meets Blazin' Flizzard
Sorry, I've seen too many funny RMZ fan art. It has influenced me a lot, I need to stop watching them or RMZ will be a joke to me :P

To my fellow no english speakers, don't abuse terms like OMG, LOL and others. Learn about them doing a search on Wikipedia.