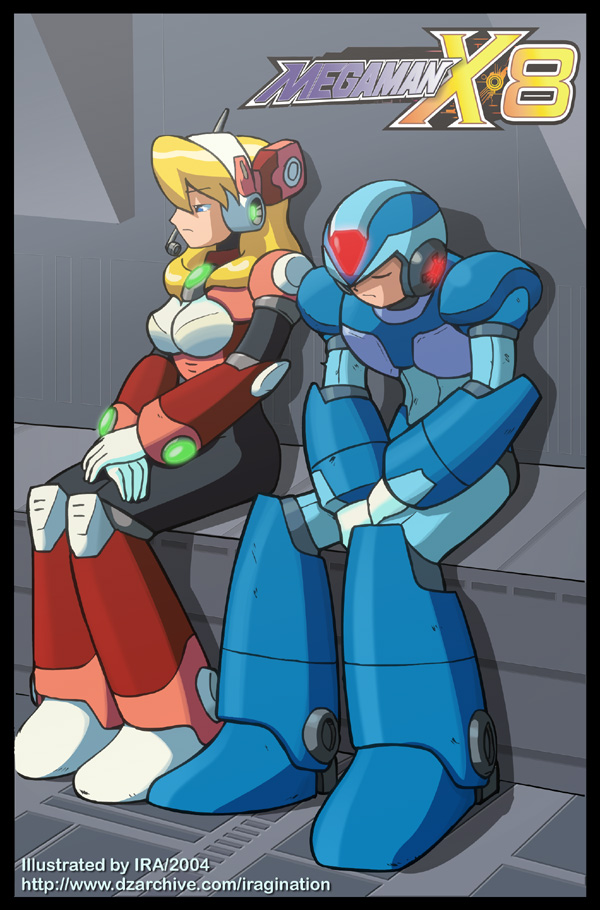 X and Alia
I like the way the gems of the Reploids glow, so I wanted to give that a try with X and Alia. It gives them this walking Christmas tree look, but it's fine. I used bright colors to emphasize the characters. I may try this again with duller lights. The logo was made in Corel Draw.
X's new helmet reminds me of the one used in
Tron
movies.
BTW, 50000 gallery hits since I revamped it. Cool.
Line Art
Mega Man X (C) CAPCOM.