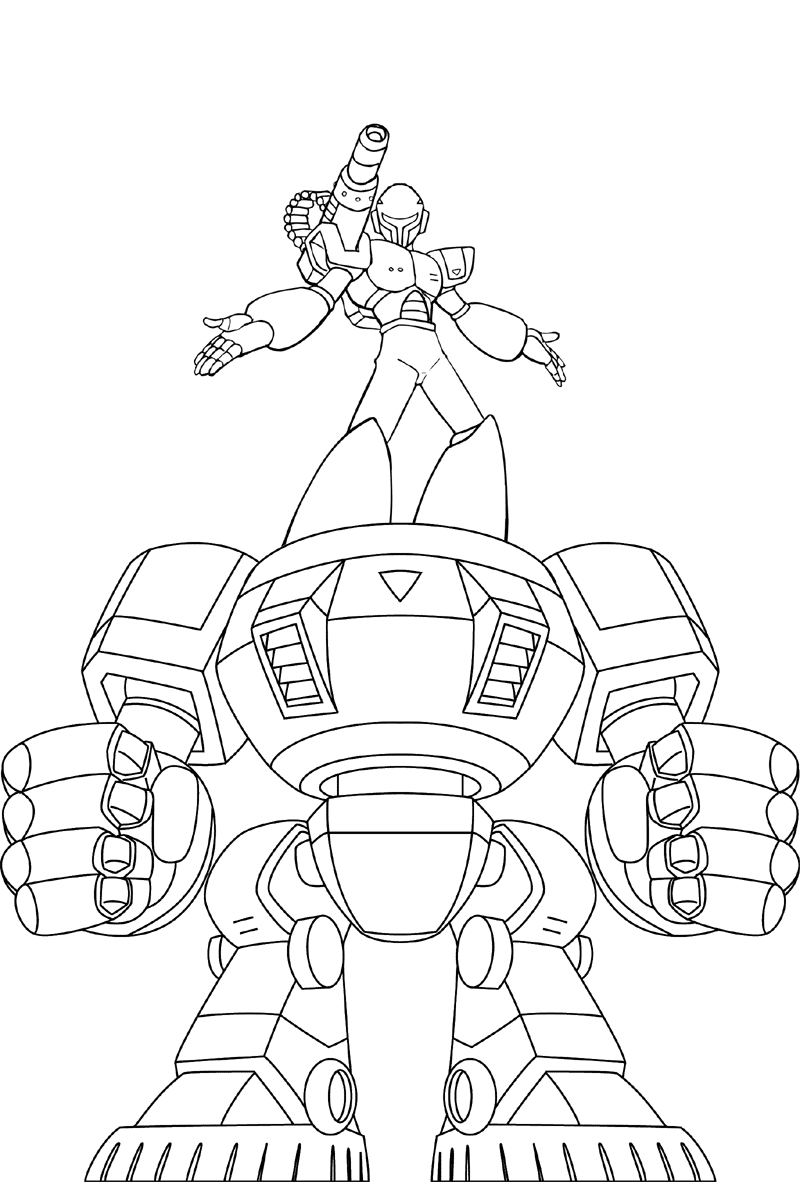 [Line Art] Vile and Carrier
In Adobe Illustrator I placed the scanned draft. I placed a vertical guide line in the middle and in a layer above I traced the left half of the carrier with the pen tool. Once trace, I just copy and mirror the line artwork to create the full ride armor. Then I exported the artwork as a PSD file.

Vile was drawn and inked in a new sheet. Scanned and pasted in the previous exported Ride Armor psd file, to create this full line art.