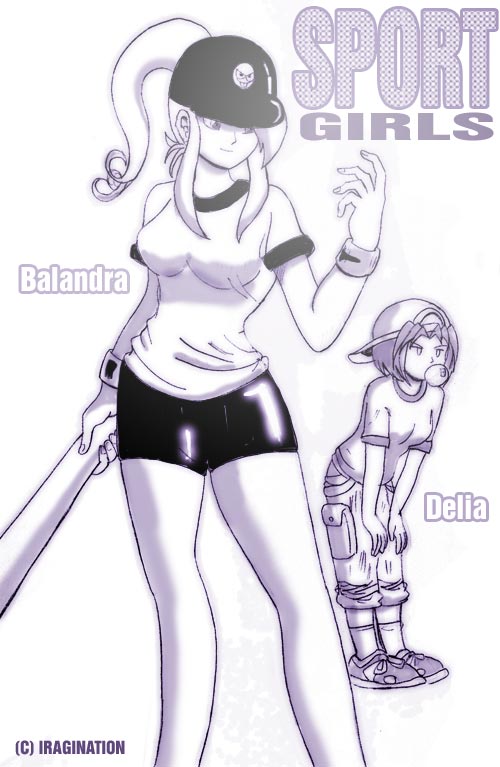 Sport Girls
I'm gonna need a new scanner. Recently I'm getting very dark images. This was going to be some simple line art but the quality of the scanned lines looked very poor so I had to do some CG enhancements in order to let slip this one.

Now this is a more contextualized image. Instead of the usual match I think they are teaming up in this one. I couldn't help to draw Delia as a spoiled boy. I still gotta explain how Balandra can possible match or out perform Delia in sports. It must be very annoying since she's not ashamed of boast her feminity, heh.

Update:
Don't miss Liline's version!