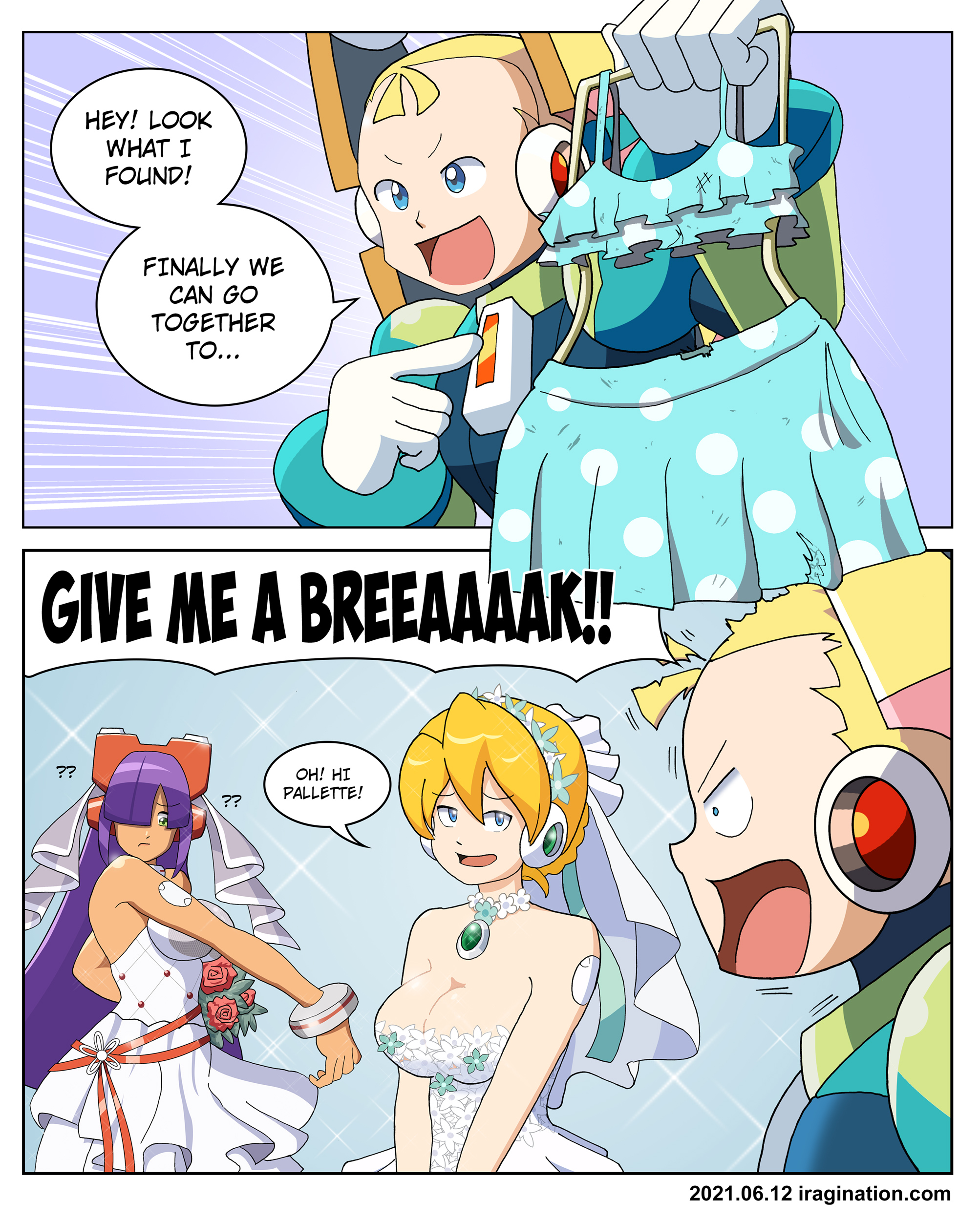 Bridal June Event – Alia, Layer and Pallette – Rockman X DiVE
The Burning Bridal June Event brings us Alia and Layer donning pretty bridal gowns. Pallette was left out of this Deep Log error. So not only they have passed her over of a Summer Alt or a S class representation in Rockman X DiVE, she also gets to be the boss of the event for additional hilarity.

If you feel strong against this injustice, you can submit your own Pallette costume. Or post memes.