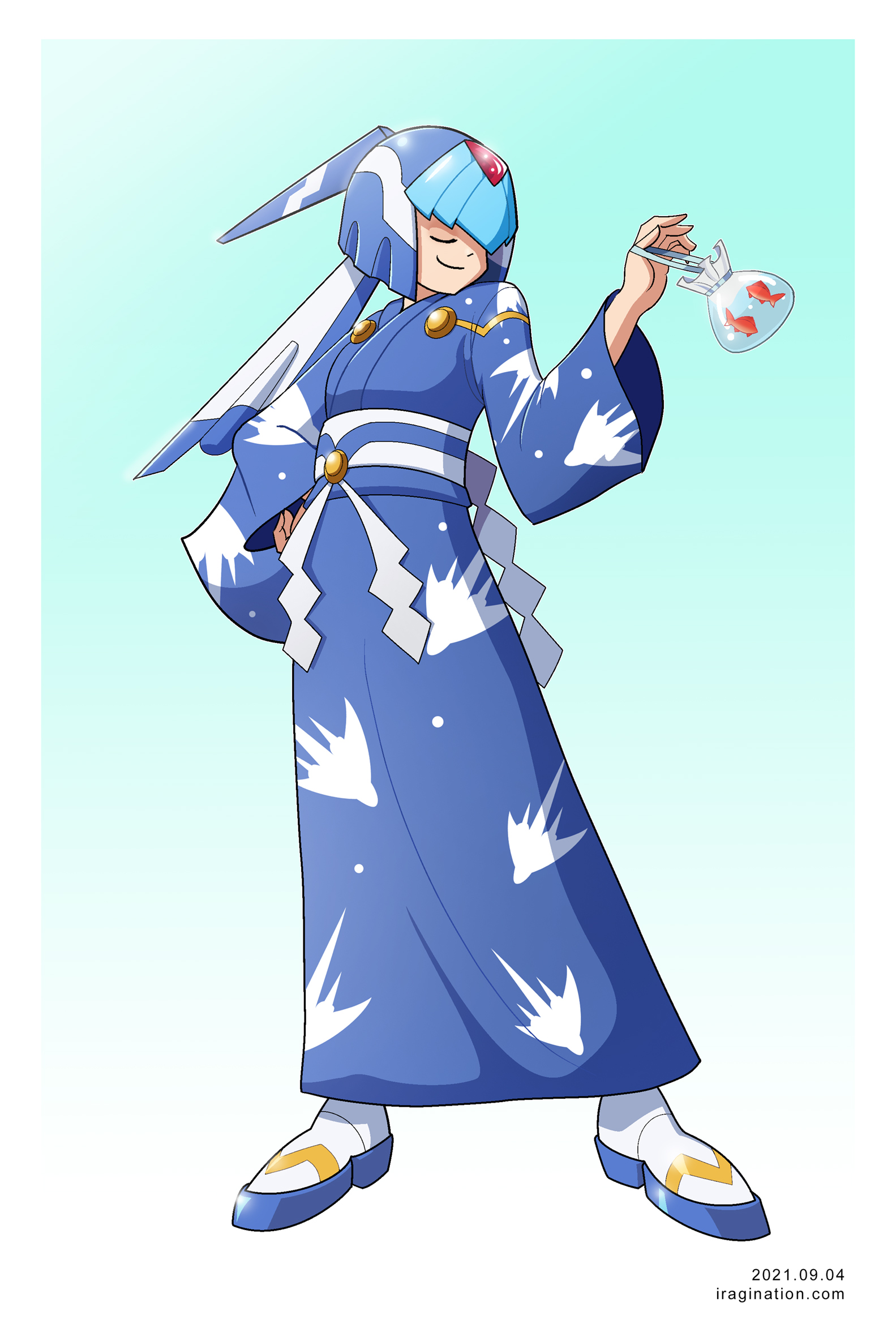 Festive Leviathan – Rockman X DiVE
I had done several practice sketches for my previous illustration and this one came out nicely. I estimated that Festive Leviathan's design was simple enough so working on this full-body illustration should not take a lot of time.

I inked it digitally for practice, but it took longer than I had expected. There is nothing simple when I notice errors and I start making a lot of adjustments. Eventually, I have to call it a wrap and start coloring, otherwise, this would take forever.