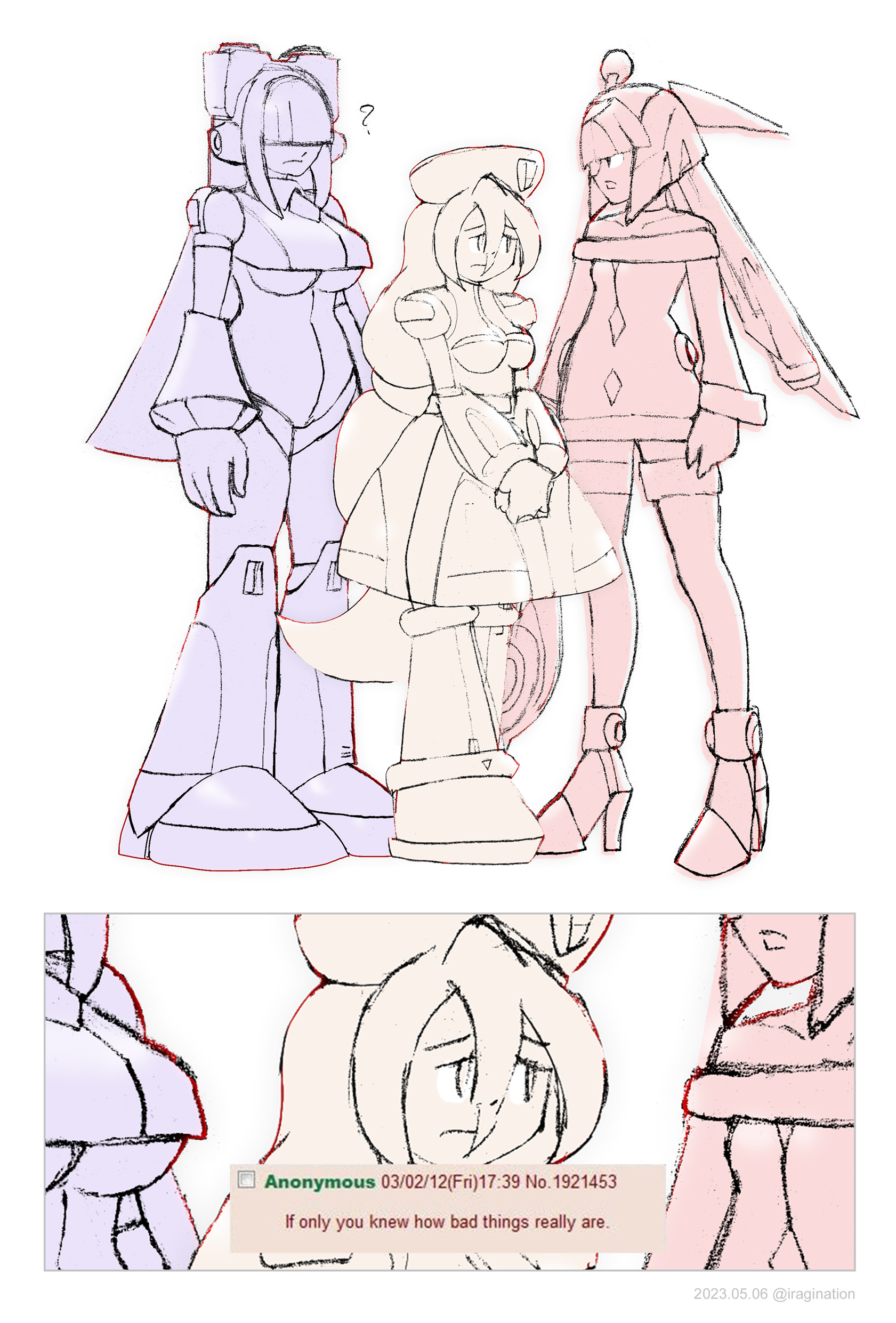 Revival Limbo
It's been several weeks since
Mega Man X DiVE
released any new content for the game. Instead, past events have been featured as "revival" events, and there is no indication of what kind of new content the players should be looking forward to. This is the kind of radio silence that leads many players to speculate and question whether they should keep investing their time and money in the game.
As for me, I found kind of interesting this continuous stream of low-effort updates and social media posts coming from a commercial game developer. So, I wanted to practice my rehashing skills, by quickly putting together an image based on content I have published before! Done. Very easy!
I had the idea for this image back when I completed the
original
sketches
, but given the current state of affairs, I think this is a good time to release it.
I know this is CAPCOM we are talking about, famous for exploiting a franchise to the point of saturation at the minimal cost possible, but still. Personally, when I saw the release of the
S-Class Hunter X
late last year, I thought, OK, we have entered the
Decapre
stage of the game's lifecycle. Nothing to dwell on considering CAPCOM's track record. In hindsight, even
Decapre
had some considerable effort.
Mega Man X DiVE © CAPCOM
References
-
If only you knew how bad things really are
-
S-Class Hunter X
-
Decapre
-
Decapre Trailer Reveal