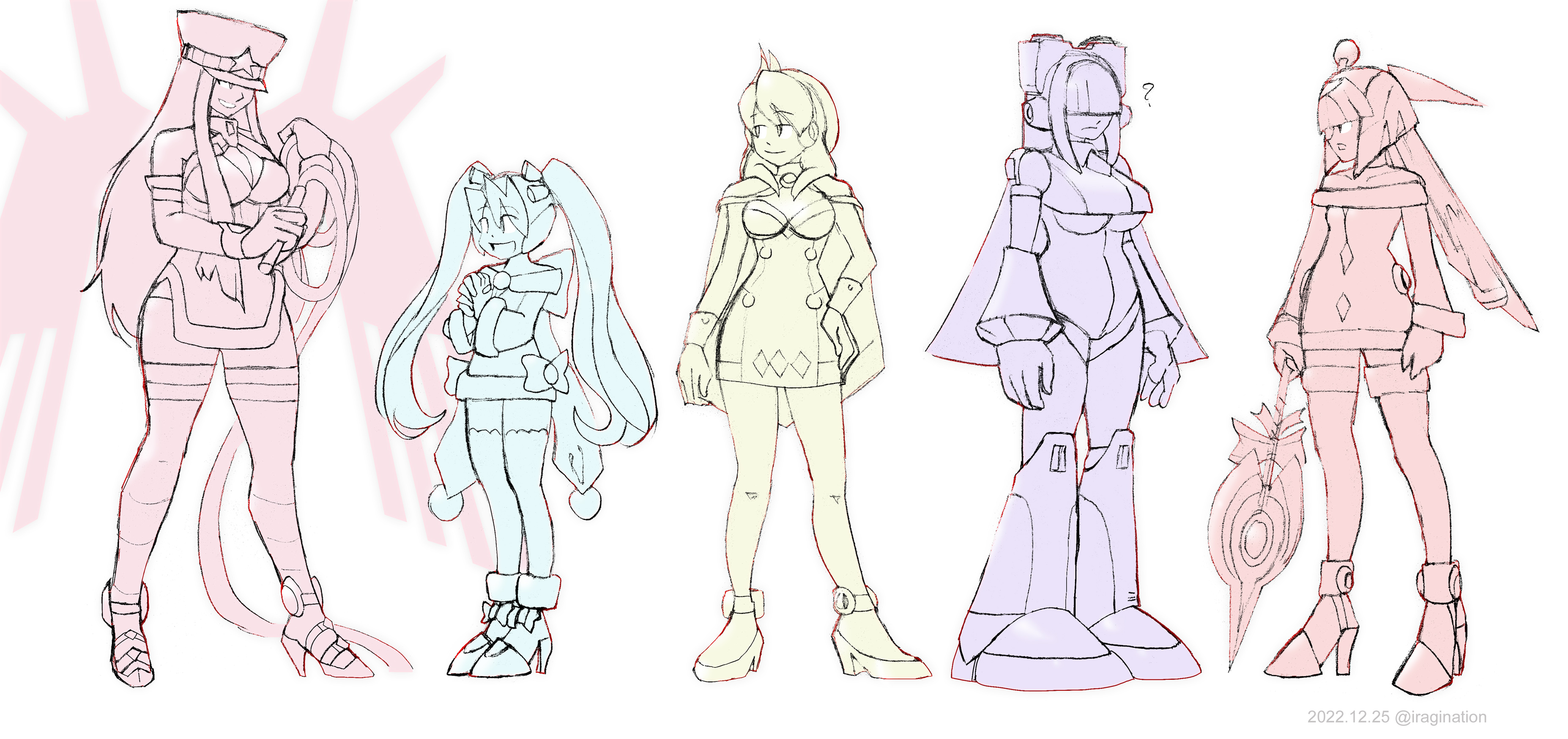 Mega Man X DiVE Girls Sketches – Part 2
From left to right:
- Christmas Ferham
- Christmas Ciel
- White Day Alia
- Layer
- Christmas Leviathan
This is a follow-up of my
previous post
. Continuing with my study of the relative size of the Mega Man X DiVE 3D models, I also used this opportunity to draw some characters that I have not drawn before:
Christmas Ferham
and
White Day Alia
.
It's funny how
Ciel
came out really short, at least compared to
Leviathan
, whose height I estimated to be about the same. Even by making some adjustments, I tried not to deviate too much from the models just to see what would happen. Maybe I just took the wrong measurements.
Mega Man X DiVE © CAPCOM