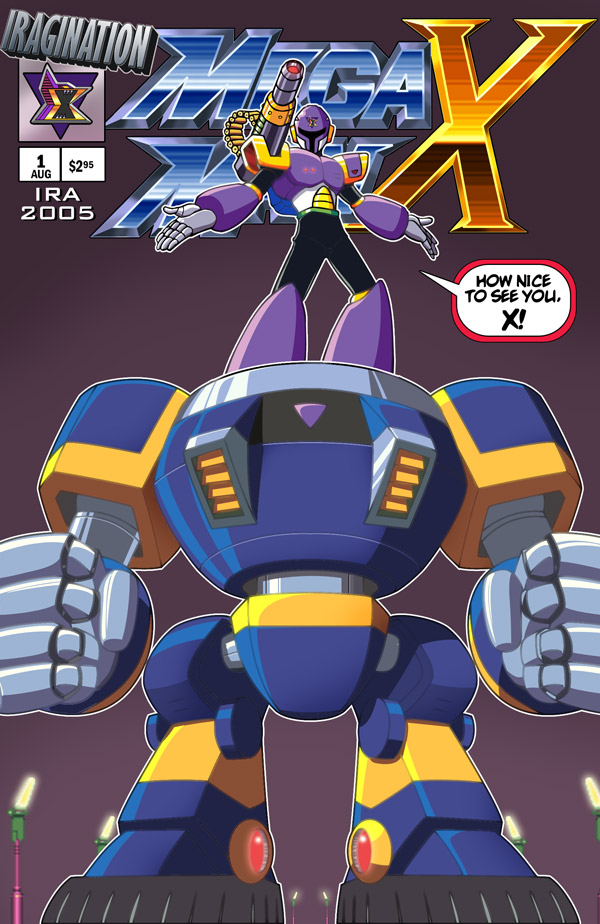 Mega Man X1 Cover - Vile
This was going to be a very ambitious pic, perhaps with all the Mega Man X1 Mavericks behind Vile. But I ran out of time rather quickly, so I had to reduce the scope.
I decided to trace the Mega Man X logo from the American version, for nostalgia's sake as I'm more familiar with it.
After the coloring was done, I noticed Vile was kind of large on the original
line art
, so I cut him out in a new layer and made him smaller. The scenario is from the Mega Man X1 intro stage.
The highway lights in the background are just ripped sprites from the game. I had to find a quick solution to wrap up this work.
The text on the speech balloon is based on the Mega Man X8 script (which apparently represents Vile's
true
personality). Ignore it if you wish.
Mega Man X (C) CAPCOM.