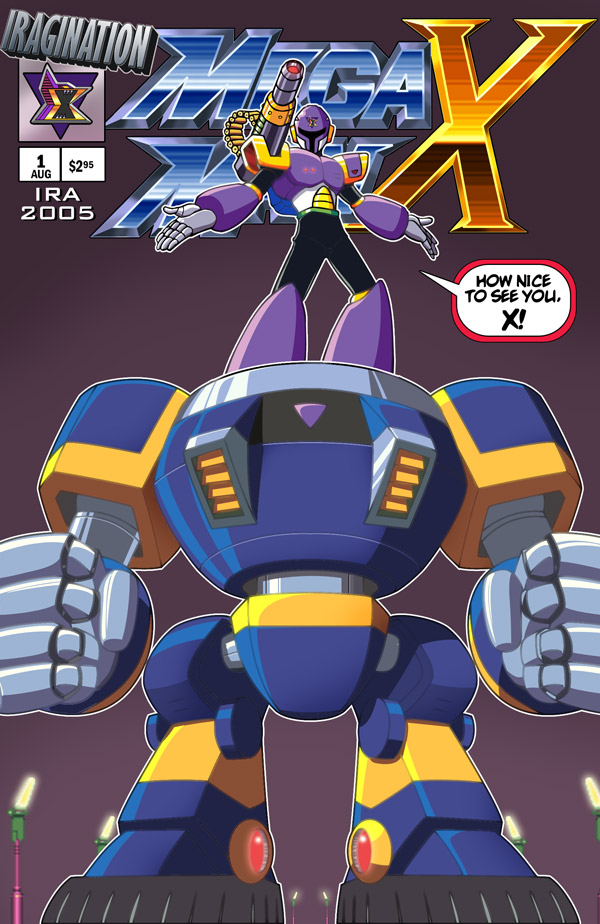 X1 Cover - Vile
This was going to be a very ambitious pic, maybe with all the X1 mavericks behind him. But I run out of time quickly, so I had to shorten the work.

I decided to trace the X1 logo from the american version, for nostalgia and I'm more familiar with it.

After CGing, I noted Vile was kind of big on the orignal line art, so I cut him and made him smaller. The escenario is from the X1 intro. The lights in the back are just ripped sprites, heh, I had to find a really quick solution.

I couldn't help to mock his X8 dialogues (whose are supposed to be true Vile?). But ignore them if you wish.