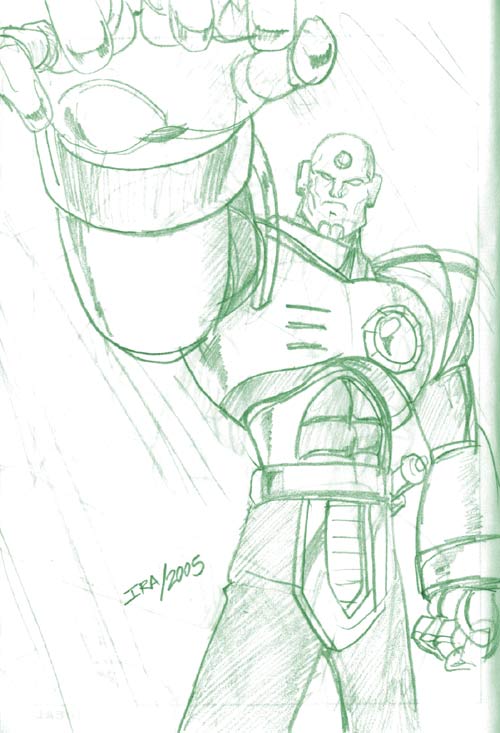 Commander Sigma
During years I haven't drawn Sigma a lot. Everything about him have been ridiculous parodies or
jokes
. That's everything he's inspired me. His in-game lines usually are funny, some of his armors are ridiculous, he's always smiling and keeps coming back again no matter if his atoms are destroyed. Many of his puppets during X2-X8 were way more interesting than him. And afterall, he's just a random puppet of the Maverick Virus too, who happened to become the leader of the Mavericks, with a bonus maniatical personality. How random can be that? Nothing of his good guy years was known. I guess all that didn't help me to take him seriously enough.
That has slightly changed recently. Apparently, there was a lot more going on before Sigma was inffected. It seems that he planned to betray the humans anyway, nevertheless the virus. That sure would be an interesting take, because he was supposed to be Cain's wisest and best Reploid. It'd be interesting to see his motives to stop believing humans should be protected, and start to plot the revolution. The tragedy of the fall of a hero is always interesting, specially when it's by choice.
Of course, all that would be cool only if they actually put it on the storyline. So, will Irregular Hunter X live up the hype? Ok, let's draw the
Misterious Guy
cool for a while.